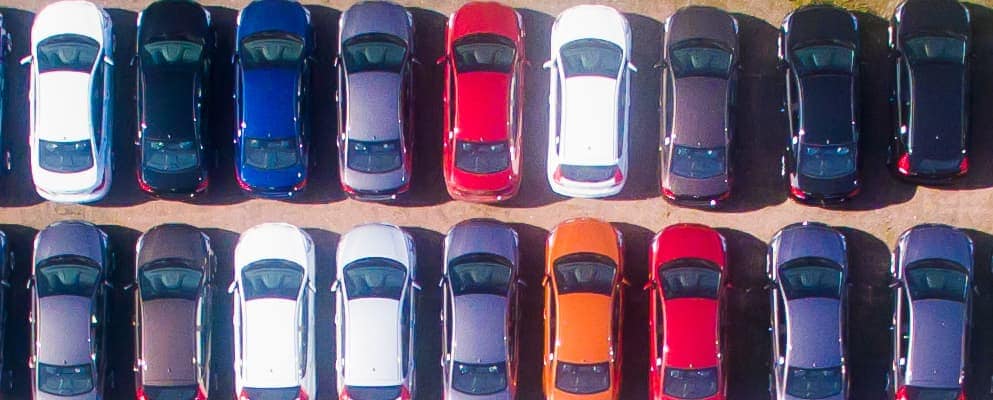 Purchasing your next used car doesn't have to be such a nerve wracking experience! When you understand the process from start to finish, there won't be anything that can hold you back from finding the vehicle you deserve. Before you start the process, you should keep a few things in mind:
It's a good idea to check your credit score before you start. Knowing this important number will help you set your budget, plan your down payment, and assess your interest rate if you require an auto loan.
Know what you want your vehicle to do. Some drivers want a car that can do it all, but it's easier to get a good deal if you look for a car that's tailored precisely to your most important needs.
Know the best places to buy used cars. Although it's occasionally possible to find better deals with a third-party seller, most agree that vehicles purchased from a dealership are more reliable.
Understand the difference between pre-owned and certified pre-owned vehicles. While vehicles in CPO programs often cost more than other used cars, they have to pass extensive inspections and often come with warranties.
How to Buy a Used Car
The used car buying process isn't as complex as it may seem! When you're searching for used cars for sale near Matteson, simply follow these steps and you'll be well on your way to success:
Determine Your Budget: After you know your credit score and figure out how much you can afford to put down, you'll want to determine exactly how much you can afford to spend each month. Remember to include insurance, maintenance, and gas in your calculations.
Research Available Models: With so many used cars available near Tinley Park and Downers Grove, it's a good idea to narrow down your options as soon as you can. After you've determined your needs as a driver, use resources like Kelley Blue Book to find the best models and the best model years.
Find a Car You'll Love: Once you've narrowed down your search to a specific model that has everything you need, start checking in with third parties or exploring the pre-owned vehicle inventory at your local dealership. If you've reached this stage of the process, start with the pre-owned vehicle specials at Oak Lawn Happy Hyundai.
Take a Look in Person: Once you've found the perfect model, schedule your visit or your test drive to find out how you feel behind the wheel. Read on to find out what to look for when you've reached this stage of the process.
Consider Options and Sign Your Name: You've found a car that you love and it drives exactly like it should. Before you sign your name, be ready to consider optional protections like GAP insurance. Understanding these options ahead of time can save you money and make the final stage of the purchasing process much less stressful.
If you require financing, you may want to secure approval from a local bank or credit union before you head to the dealership. Oak Lawn Happy Hyundai is well-equipped to help you finance your purchase at the point of sale if you don't come prepared.
What to Look for When Buying a Used Car
When you're selecting the vehicle you're going to drive home, take advantage of this used car guide to ensure a better experience:
Only purchase a vehicle if you can look at a complete vehicle history report before you sign your name. Most reports will detail both maintenance history and collision history. Avoid vehicles that haven't been properly cared for, and stay far away from those with structural damage.
While you're at the dealership, make sure you have an opportunity to inspect the vehicle. Run the engine and open up the hood to make sure everything's moving as it should. Spend some time playing with the infotainment system to make sure there aren't any major problems.
It's almost always a bad idea to purchase a pre-owned vehicle if you can't take it out for a test drive ahead of time. When you're on the road, you can check the vehicle's handling and performance, and listen for rattles, screeching brakes, and other strange car noises. Almost all dealerships, including Oak Lawn Happy Hyundai, let you test drive any car that catches your eye.
Find Your Next Used Car with Oak Lawn Happy Hyundai
Ready to get started on your next adventure near Chicago, IL? Value your trade and calculate your ideal monthly payment today!