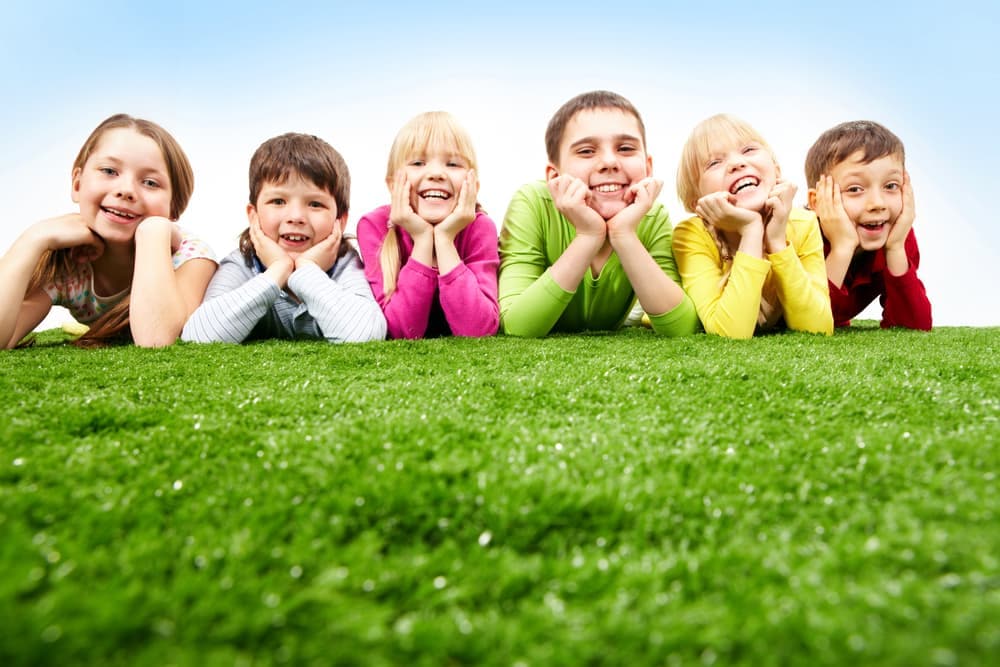 Hyundai Hope on Wheels is a 501(c)(3) nonprofit organization that was founded to help kids fight cancer, and to support those working to find a cure! Each year, Hyundai and its dealers contribute large-scale funding in order to advance the most cutting-edge, life-saving research being done today, all while raising awareness and improving the standard of care for children here in the U.S. and across the world.
What Kind of Work Does Hyundai Hope on Wheels Do?
Hyundai understands that the best way to aid the fight against children's cancer is to aid those who have dedicated their lives to the cause. In 2019, Hyundai and their dealers are on track to provide $15 million in research grants and support this year, through several different awards and programs:
Quantum Collaboration Award: The Quantum Collaboration Award provides two or more research institutions with $2,500,000 in the hopes of stimulating dialogue and cooperation.
Hyundai Quantum Grant: The Hyundai Quantum Grant may be awarded to any Children's Oncology Group member that is developing life-saving research on pediatric cancers with low survival rates. It includes a total of $1,000,000 in funding, awarded over four years.
Hyundai Scholar Hope Grant: Researchers who work directly with pediatric cancer patients are eligible to receive a Hyundai Scholar Award of $250,000. This grant, Hyundai hopes, will allow these scholars to test their promising research and push forward along new pathways toward a cure.
Hyundai Young Investigator Grant: The Young Investigator Grant offers $150,000 to young researchers in the last years of their fellowship or in their first eight years of clinical or laboratory research.
Hyundai Impact Grant: The Impact Grants are awarded to Children's Oncology Group members who are either working on innovative research, or who have demonstrated an impressive track record that Hyundai views as deserving of support. These grants are for $100,000.
In May of 2011, Hyundai made the largest-ever corporate donation to the Children's Hospital of Orange County. This $10 million dollar grant prompted the CHOC to found the Hyundai Cancer Institute, which includes the only Children's Oncology Group offering phase 1 clinical trials in the southwestern United States. Hyundai Hope on Wheels also hosts the largest biorepository of pediatric cancer tissue samples, and they work alongside the community to provide support to real people in need.
How Can I Get Involved?
Hyundai Hope on Wheels has inspired people all across the Chicago area to see how they can support pediatric cancer patients in their community. One of the easiest ways to help kids fight cancer is to donate to their institution, and when you do, you can be sure that your money is helping people who are directly impacted by this cruel disease. 90 cents of every dollar that's donated goes to fund research and improve the lives of the children in our communities.
Remember, September is Childhood Cancer Awareness Month! During this time, many opt to wear a gold ribbon in order to raise awareness. You can also educate yourself on the facts of pediatric cancer and follow the Hyundai Hope on Wheels Newsroom to find articles to share on social media.
Learn More with Oak Lawn Happy Hyundai
Oak Lawn Happy Hyundai is proud to support the Hyundai Hope on Wheels program. We deserve a world in which no child suffers from pediatric cancer, and the good fight can start right here in the area near Tinley Park and Downers Grove! Contact us today to learn more about what we do, or find other ways to get involved.