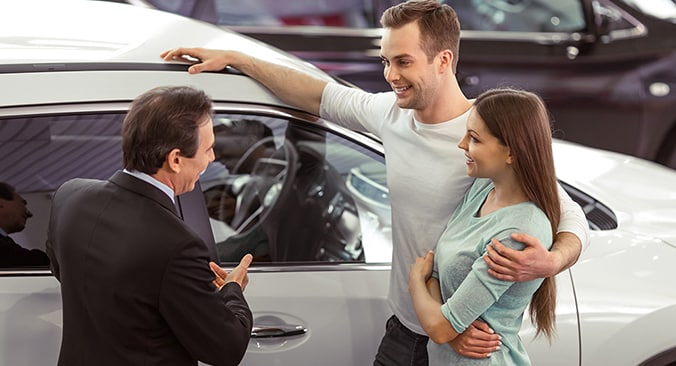 Everyone has heard a horror story about an automobile sale gone wrong: someone goes in thinking that they'll only pay the sticker price, and they end up spending a fortune on unnecessary services and coverage. Don't let these horror stories fool you: GAP insurance is one option that many consider necessary. Find out why it's so important with Oak Lawn Happy Hyundai, and then get in touch with our finance center to see if it's right for you.
What is GAP Insurance?
GAP stands for Guaranteed Asset Protection. Its purpose is to cover the gap between the value of your vehicle and the amount that you still need to pay on the loan you used to purchase it, in the event that you get into an accident. This means that you'll be protected against damages, even if the value of your car has depreciated below the amount you owe.
Do I Need GAP Insurance?
Is GAP insurance worth it? Depreciation is a reality, no matter how well you treat your car, and that means the protection is almost always worth the cost. Here are some of the factors that our neighbors consider when they're weighing the pros and cons of GAP insurance:
Your vehicle's value starts to depreciate as soon as you drive it off the lot.
You can never know when an accident is going to occur.
Without GAP insurance, most car insurance companies will only cover your the current real value of your vehicle.
With GAP protection, you'll be able to replace a totaled or stolen vehicle even if you owe more on the loan than the car is worth. The extra GAP insurance pays the difference.
Gap coverage is not expensive, and dealerships including Oak Lawn Happy Hyundai will generally offer it when you finance your vehicle. It doesn't require great credit, so almost anyone who wants it can obtain it!
How Do I Buy GAP Insurance?
There are several ways to purchase GAP insurance in the area around Tinley Park and Downers Grove:
Many auto insurance companies offer GAP insurance in addition to standard coverage. The cost may be as low as $20 per year.
Dealerships like Oak Lawn Happy Hyundai may offer GAP insurance for a simple one-time fee.
Your car loan company might also offer you the opportunity to include GAP insurance with your loan.
Specialized GAP insurance companies also offer their own programs.
Finance and Insure Your Next Vehicle with Oak Lawn Happy Hyundai
When you're ready to finance your next vehicle, consider Oak Lawn Happy Hyundai. Our team wants to see you behind the wheel of a car you'll love for years, and we make it easy to get the money and the GAP insurance coverage that you'll need. Don't forget to explore Hyundai warranty options before you visit.