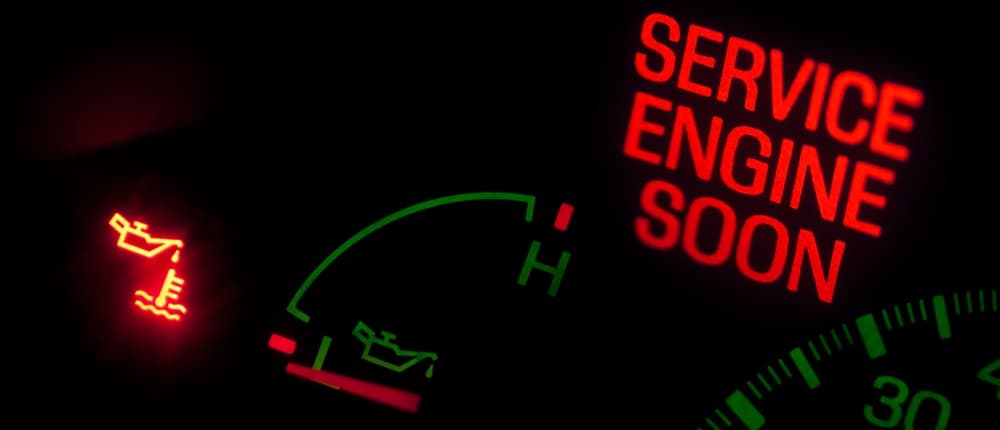 Do you hear an odd squealing when you hit the brakes? Do you notice an unusual grinding sound when starting car? If so, these strange car noises might be trying to tell you something important about your vehicle's health. While it's easy to get nervous about weird car sounds during your drive, we recommend trying to collect as many details as possible while you wait for your service appointment. The more information you have about the type of sound and origin of the noises, the better chance you have at getting a quick and accurate diagnosis. Let's go over some of the more common sounds you might hear:
High-Pitched Noises
High-pitched car sounds will cut through even the loudest playlists. Pay attention to what you are doing when the squeaks and squeals begin:
Belts: Does the sound stop when you turn off the engine? Time for a belt adjustment or replacement.
Brakes: A loud squeal while braking is a common sign of worn brake pads.
Weatherstripping: Hear a noisy whistling coming from inside the cabin? Your weatherstripping might need some repair.
Rhythmic Sounds
Do you notice a ticking or clicking sound when driving through Tinley Park and Downers Grove? Try to pay attention to where it coming from within the vehicle.
Motor Oil: Does your car engine tick rhythmically while idling? Check your oil levels.
Tires: If the clicking sounds are coming from your tires, a number of things could be off. Check your air pressure, tread depth, and alignment.
Engine: If you hear a loud tapping sound from the engine, don't wait for the check engine light. Call a tow and head to the dealership. It might be carbon buildup, but it could be something serious like a loose bearing or faulty piston.
Banish Odd Car Sounds at Happy Hyundai
If you're sick of those strange car noises ruining your daily commute, then schedule your service Oak Lawn Happy Hyundai. Our experts can provide a thorough diagnosis and resolve the issue once and for all, so you can get back on the road in peace! Still have questions about car sounds? Contact us for more information.