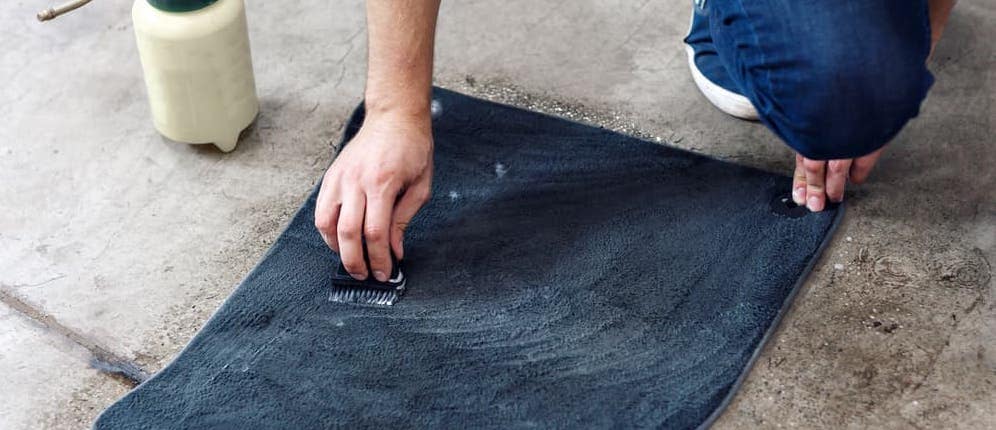 ​Your car's floor mats have a very important job to do: protect your new Hyundai's interior from dirt, mud, water, and other substances you track in throughout the year. Keeping your mats clean allows them to continue doing that job. Plus, it makes a huge difference in the way your interior looks too. Fortunately, unlike other vehicle maintenance tasks, this one's simple to do yourself.
Cleaning Carpeted Car Floor Mats
Carpet mats have the look of your vehicle's interior carpet with the benefit of being removable, so you can clean them thoroughly in just a few steps:
Remove the mats from your vehicle.
Pick or brush off debris. You may have to remove rocks, road salt, dried mud, leaves, hair, change, and other substances.
Vacuum the mats thoroughly. Commercial vacs, such as those at local Downers Grove car washes, are good for this.
Flip the mats over and vacuum the backs to remove debris. Place the mats on a plastic sheet or tarp to prevent them from getting dirty again.
Turn the mats back over and spray with carpet cleaner. Allow the cleaner to sit according to package instructions.
Using a hand brush, scrub any dirt from the mats.
Vacuum the dirt from the mats.
Hang the mats out to dry.
Pre-treat the mats with stain repellant before replacing.
When finished, your mats should look like new and be ready to protect your vehicle again.
How to Clean Rubber Floor Mats
Cleaning your rubber floor mats is even easier and can be completed in just a few steps:
Remove mats from the vehicle.
Shake off any caked-on dirt.
Vacuum the front and back of mats. Placing the mats on a sheet or tarp will protect them from dirt and debris.
Use a cleaner or warm, soapy water and a hand brush to scrub the mats clean.
Rinse the mats with a hose.
Hang the mats out to dry.
Before returning your mats to your vehicle, be sure to vacuum your carpet and pick up any items that could get trapped under the mat and cause unnecessary wear to your vehicle's carpeting.
Find Your Perfect Hyundai in Oak Lawn!
If you're ready for a better kind of ride, schedule a test drive near Tinley Park with one of our new models! We guarantee it'll make you forget about the weather outside and leave you excited to hit the road again.