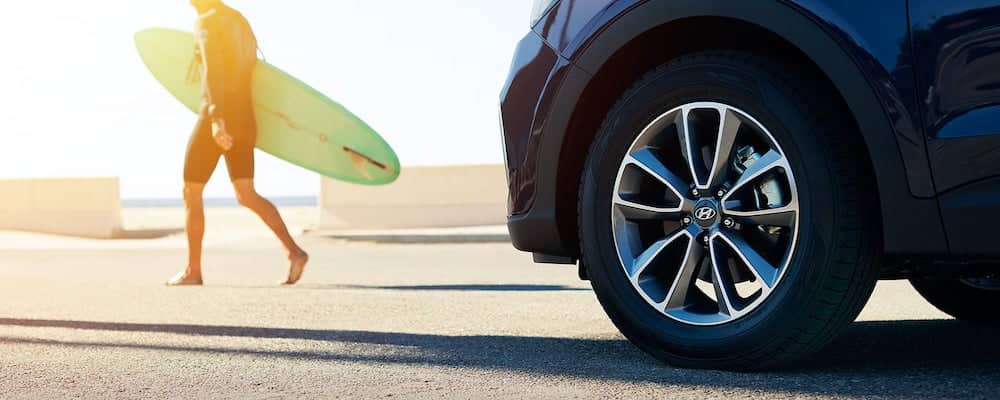 Wheel detail from the 2019 Hyundai Santa Fe.
If you're asking yourself, "how to take care of my tires," you're taking a step in the right direction. Tire care and tire maintenance are absolutely crucial to safe driving and ensuring your tires last a long, long time. Learn more at Happy Hyundai in Oak Lawn, your go-to source for servicing your tires.
Service Specials Schedule Service Contact Us
Benefits of Tire Care
You'll save money. Investing in regular, routine tire maintenance like rotations, balancing, alignment, and inspections will help your tires last longer, extending their life so you don't have to replace them often. You'll also save money on fuel if your tires have the right air pressure.
It's safer to drive. If you're always driving with your tires inflated to the proper tire pressure, your car will be more responsive and efficient. Under-inflated tires waste gas and have higher rolling resistance, meaning your engine has to work harder to move them.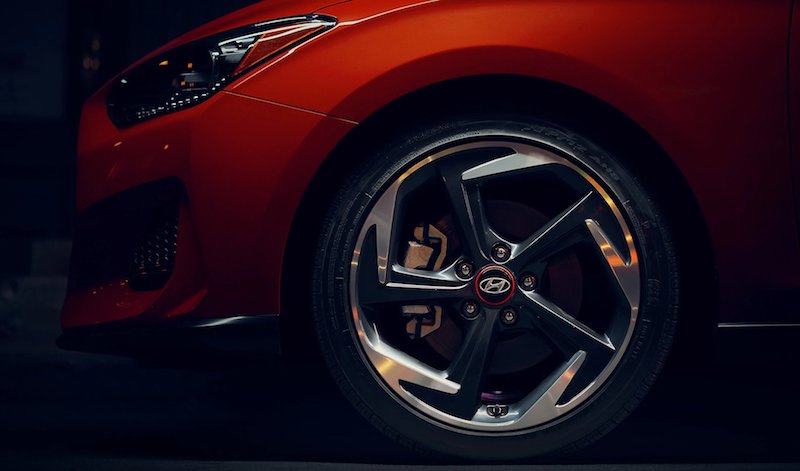 Wheel detail of the 2019 Hyundai Veloster Hatchback
Key Tire Maintenance
Inspections. Always pay attention to how your tires look and if you've picked up any debris like nails, rocks, or glass. Have your car professionally inspected once a year.
Air pressure checks. Check the air in your tires once a month. It's easy to do while you're getting gas. Your braking and handling will be a lot more responsive.
Rotations. Your tires wear out differently on the front and rear axles and on the left and right sides, so if you rotate them regularly, they'll wear out more evenly and last longer.
Slow down. High speeds make hitting obstacles and heat build-up are dangerous, which dramatically increases your chances of a tire explosion.
Pay attention. How much of a load are you carrying? Be sure you're not overloading the weight your tires are indexed for. You could unintentionally cause a blowout.
Tire Service at Happy Hyundai
Oak Lawn Happy Hyundai has a service department that is well-equipped to handle all your tire maintenance and repairs. Routine service, parts, emergencies, whatever you need, we have it covered. We work with customers all over Tinley Park and Downers Grove from our dealership in Oak Lawn. Put us on speed dial! Contact us today for an appointment.