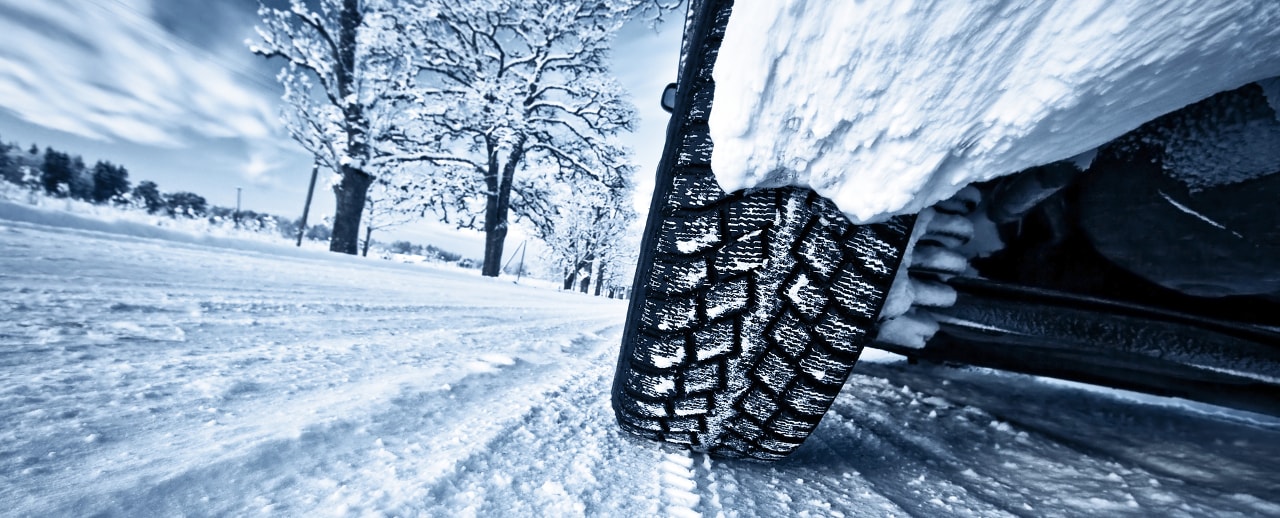 You've gotten your oil change and checked out your tire pressure in preparation for the upcoming winter, but what else do you need to consider before the frigid cold weather hits the Chicagoland area? If you want to make this holiday season a little brighter, you might want to look into a new set of winter tires. While many drivers cruise on all season tires all year long, once you try a good set of winter snow tires, there's no looking back. Find out why so many customers from Tinley Park to Downers Grove head to Happy Hyundai to buy snow tires!
All-Season vs. Winter Snow Tires
Most vehicles are equipped with a set of all-season tires. These tires were designed to perform well in all weather conditions and for those in mild climates, one set might be all you need. But for those of us who drive in extreme conditions, these jack-of-all-trades tires might not make the cut. All-season tires can get slippery on icy roads and your otherwise great handling might go out the window in the snow. Winter tires, on the other hand, are like a set of durable snow boots for your car. They were built to withstand freezing temperatures and precipitation, so you won't get stuck on the sidelines this holiday season.
Components of the Best Winter Tires
What makes a truly great set of winter tires? There are many great options on the market, but here are the features of the best winter tires:
Rubber: Winter snow tires are made of a more flexible rubber than all-season tires, so your set grips the roads easily - even in subzero temperatures.
Tread: Between the deeper tread and unique patterns, your tires are able to flick water away from the tire's surface and grip the ground more effectively.
Edges: Biting edges and high sipe densities grab onto the road's surface, even through ice and snow.
Find Out More!
Are you ready to buy winter tires or other auto parts for winter maintenance? Happy Hyundai is here to help! We're located in Oak Lawn, and our technicians can help you find a set that suits your vehicle and driving needs at any time. Contact us with any questions!