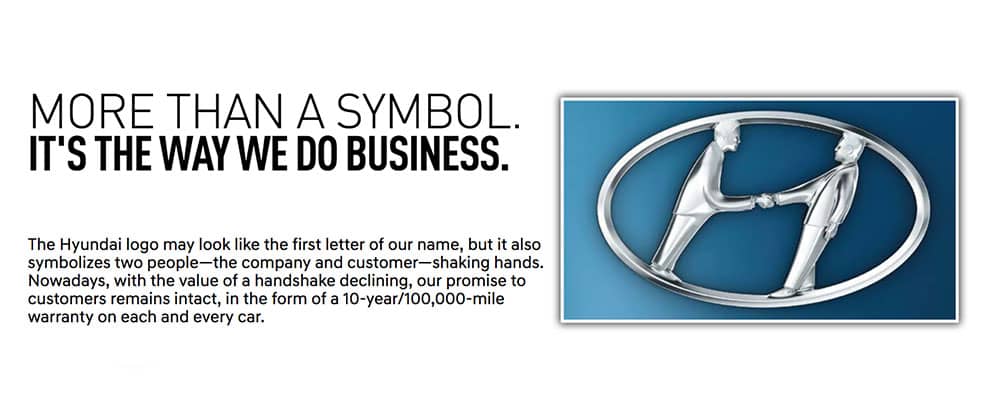 View All New Inventory View All Used Inventory Contact Us
Drivers all over the world recognize the signature Hyundai logo with its graphic monogram, but is the there more behind that H? You might be surprised to learn that the design actually stems from the silhouette of two mysterious figures! Dig deeper into the Hyundai logo meaning with Oak Lawn Happy Hyundai - near the Tinley Park and Downers Grove areas.
Origins of the Hyundai Car Logo
On first glance, the Hyundai car logo appears to be a slanted H embedded in a circle. But the original design shows two people shaking hands, a customer and a Hyundai representative. This showcases Hyundai's dedication to great service, as well as the value that they place on their customers. Over time, this symbol became streamlined as the graphic Hyundai logo that you see on models like the Hyundai Sonata and Hyundai Elantra.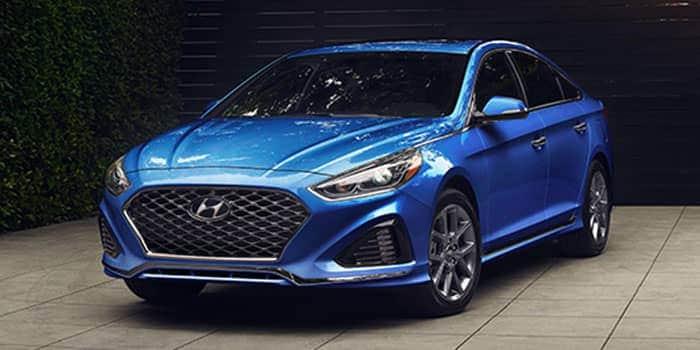 Try Out a New Hyundai Today
Now that you've learned more about the Hyundai logo, get behind the wheel of a brand new model at Oak Lawn Happy Hyundai. You'll see the quality craftsmanship and expert engineering in every vehicle on the lot, so contact us to set up a test drive.