Test Drive 2018 Hyundai Tucson Oak Lawn IL
View Inventory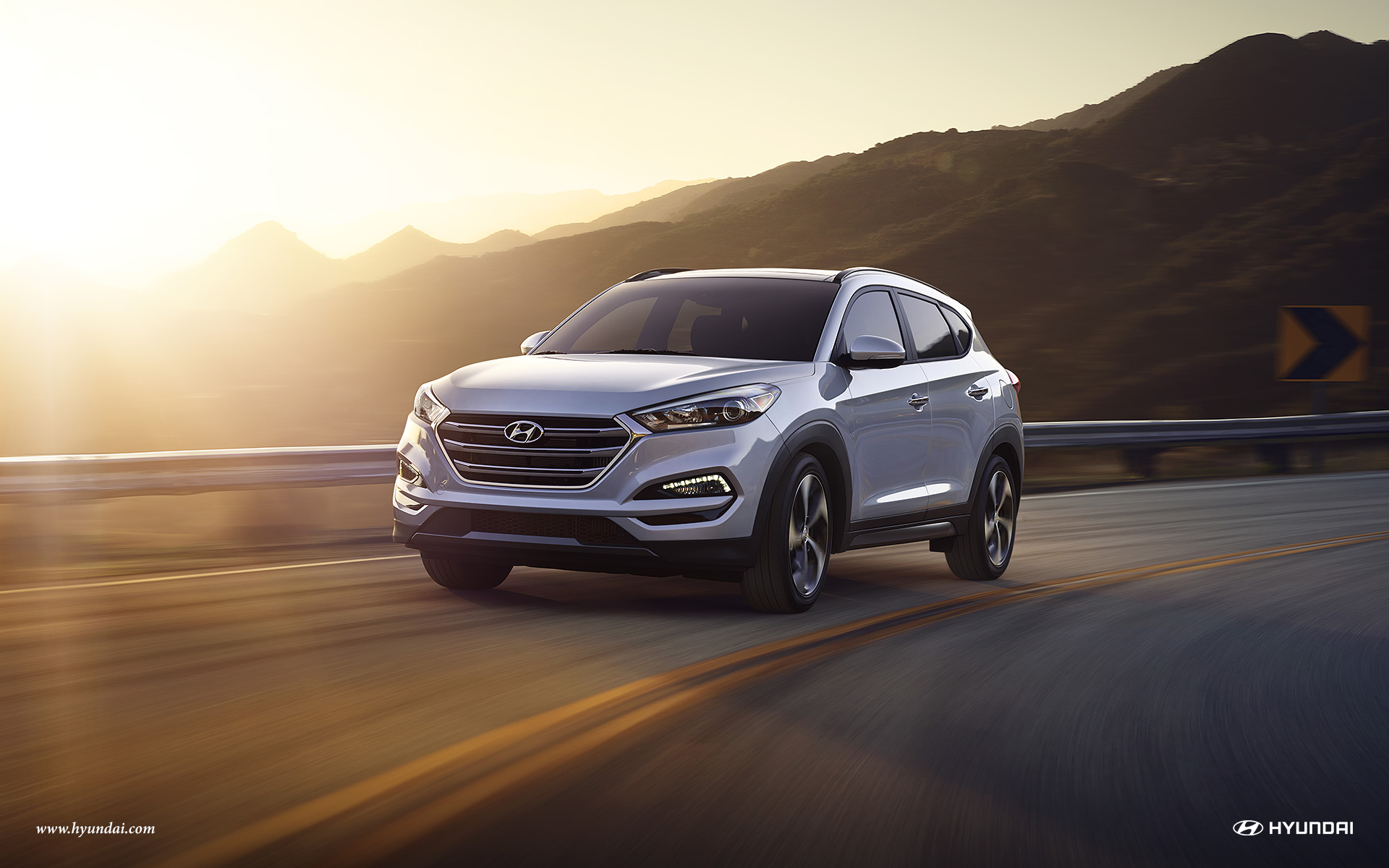 Vehicle Overview
We have an exciting new collection of vehicles at our dealership that you simply must come down and see. We are talking about the latest model of the new Tucsons. These vehicles come in a dazzling array of color options, plenty of aerodynamic features and a host of options that will make you feel like you're driving a luxury vehicle. Get a powerful engine, unmistakable profile, incredible features and a fluid design that allows you to take advantage of your day. Visit Oak Lawn Happy Hyundai for one of our test drives with the 2018 Hyundai Tucson. Come down to explore the spacious and refined interior that allows you to take more with you than ever before. You'll also get all of the latest technologies he can listen to your smartphone music anywhere you go.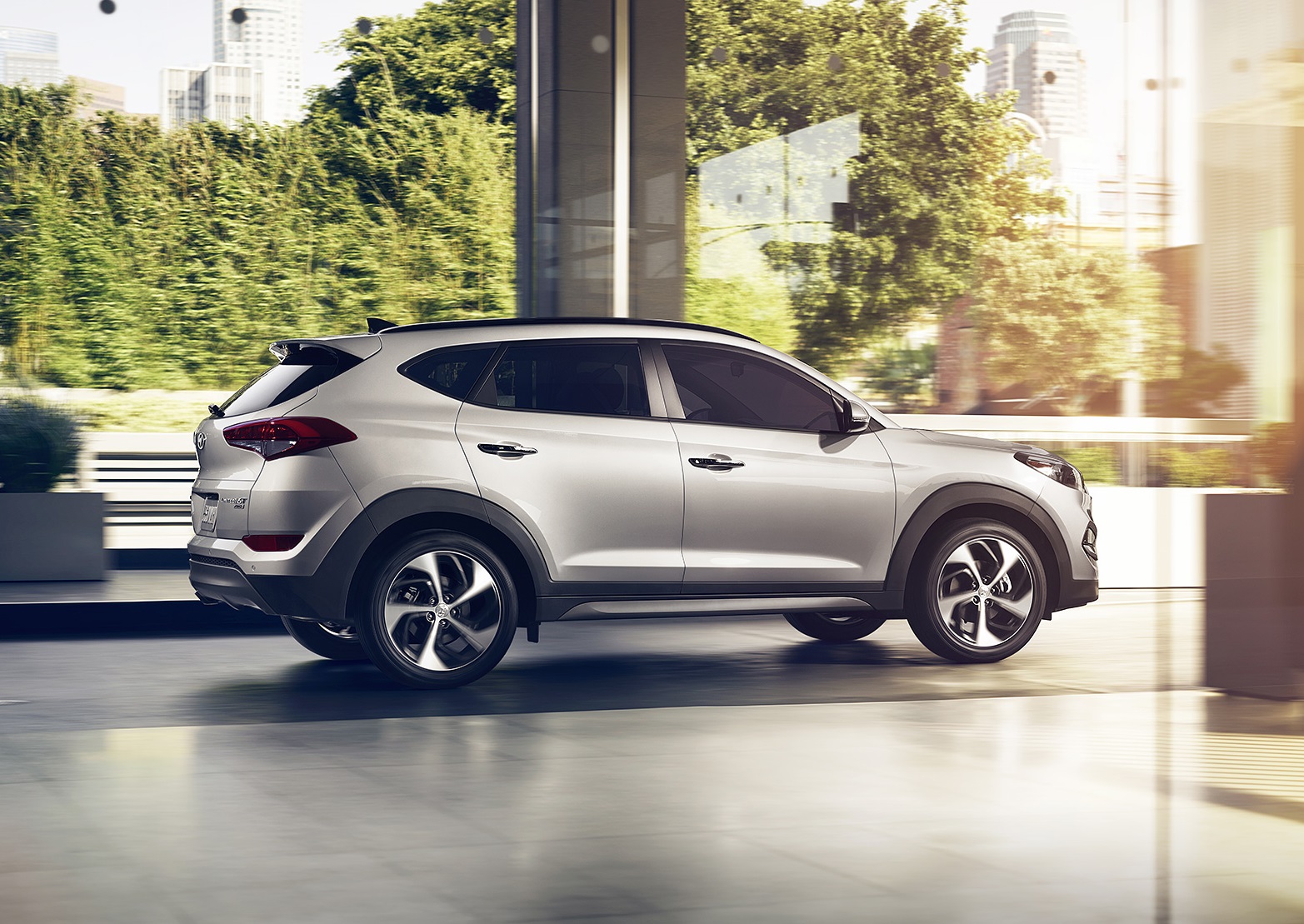 Exterior - Hyundai Tucson Dealership Test Drives
The styling of this vehicle is a combination of aerodynamic engineering and smart styling led by some of Germany's best designers. Visit Oak Lawn Happy Hyundai for one of our 2018 test drives with the Hyundai Tucson. There is a prominent grille that shows that you mean business. The LED headlights and LED daytime running lights are presented just below the hood. In fact, the vehicle has LED tail lights and a chrome exhaust system that gives you a dynamic and cohesive look. from the outside looking in, you'll notice there's an available panoramic sunroof. It extends from the front of the seats to the very back of the vehicle.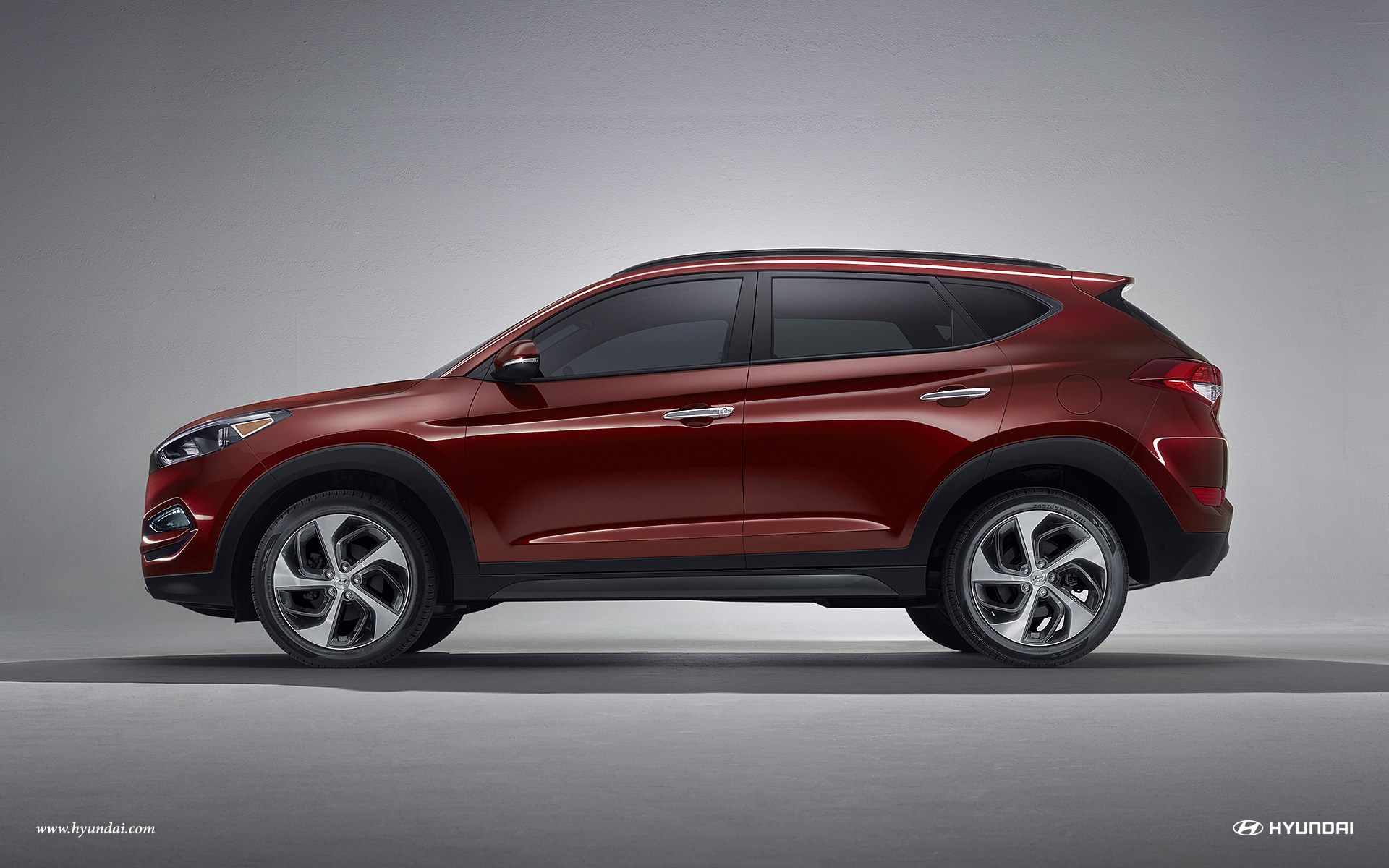 This helps you get a more open view of the road and feel like you're driving without limits. Imagine a lighting system that actually looks in the direction that you're turning and that's what you have this new vehicle. This vehicle features dynamic bending lights, and when you turn the steering wheel the lights will actually bend in that direction. You'll also get incredible features like solar glass that keeps the sun from glaring down on you or increasing the heat of your vehicle. In the winter, you'll get heated side mirrors with available turn signal indicators to let everybody on the road know exactly where you mean to go.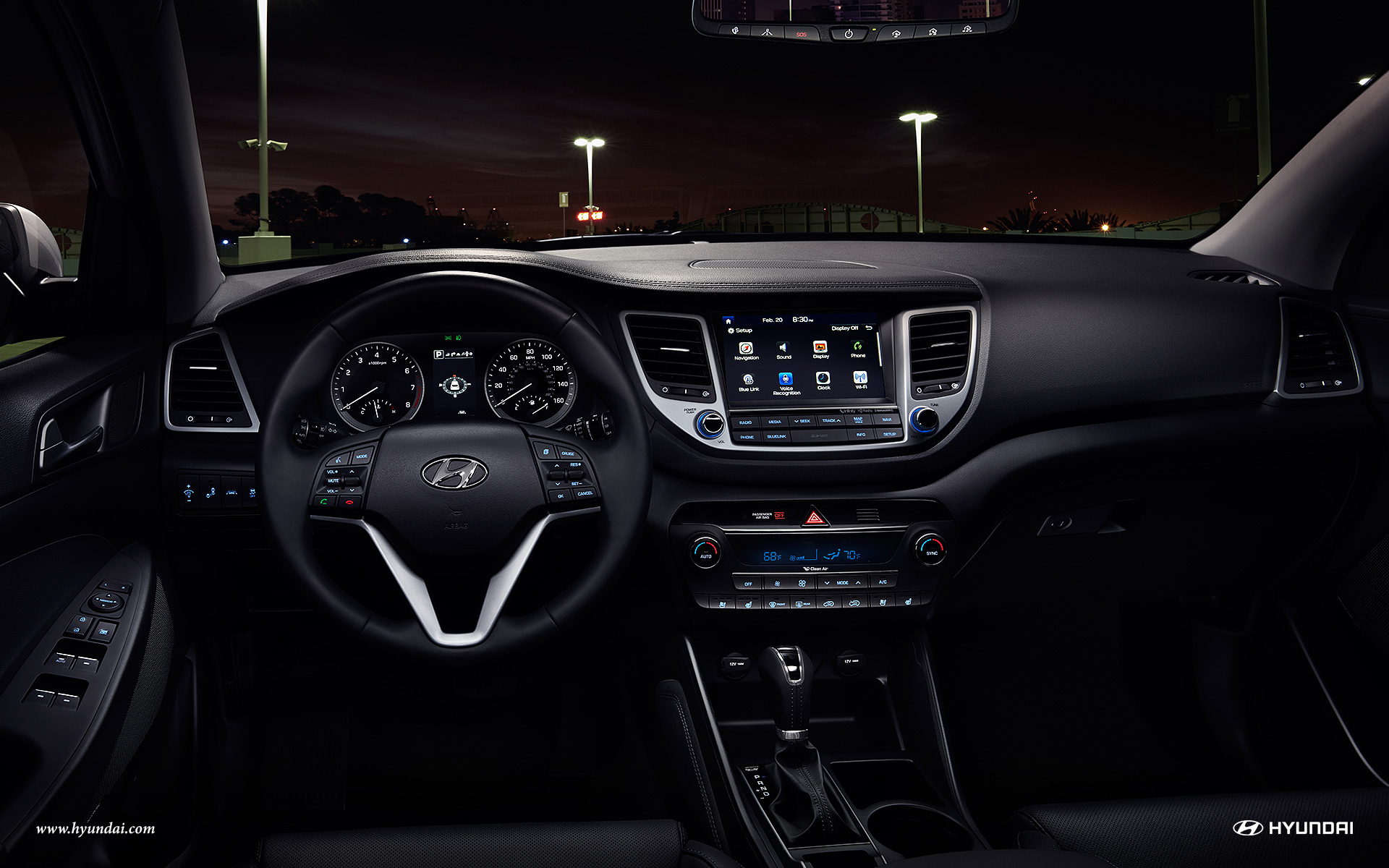 Interior - Schedule Your 2018 Hyundai Tucson Test Drive
While this may be a compact crossover vehicle, it has several premium materials that are featured throughout the redesigned interior. Come down and explore the limited trim additions that give you to two different color options for the leather. The vehicle also comes with an eight-way power adjustable seat that allows you to get a perfect position every time. Enjoy the ventilator then heated front seats, with the available dual automatic climate control makes it comfortable for all your passengers no matter where they're sitting. There is plenty of space in the second row as well, and you have more leg room in the Nissan Rogue the Subaru Forrester. The vehicle has thoughtful touches throughout the cabin to make this one of the most comfortable seating experiences of your life.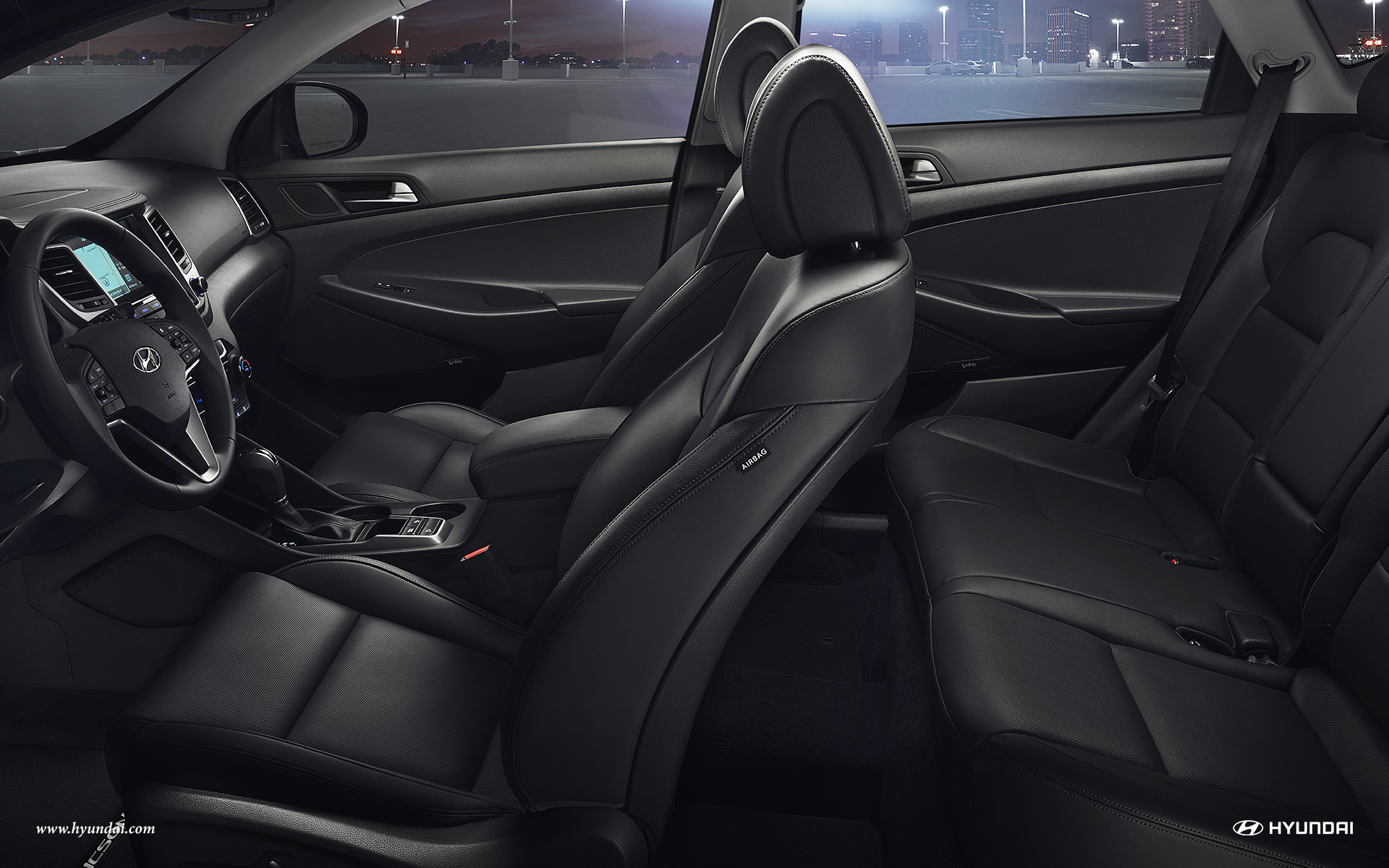 Visit Oak Lawn Happy Hyundai for one of our test drives with the 2018 Hyundai Tucson. This car has plenty of cargo space so that you can enjoy more options for storing your gear. With this vehicle, there is a place for everything. There is even a center console compartment that allows you to store even more. Get to know this steering wheel mounted audio and cruise controls that allow you to adjust the speed of your vehicle with greater ease. There is an intelligent multi-function trip computer that lets you keep track of your journey and keep on top of your stats. The vehicle even tells you information about your average speed, how many miles per gallon and how many miles are left till empty.
Mechanical/Powertrain - Tucson Information
The vehicle has a smart engine and powertrain that allows you to get the most from your drives. It is designed with two engine options and a seven-speed dual clutch transmission to give you more control on the open road. Come to our dealership in Oak Lawn Illinois to find out about our 2018 models. This vehicle comes with a 2.0-liter four-cylinder engine that gives you incredible mileage and outstanding performance. When it comes to the transmission, you'll have two choices available to you. There is a standard six-speed automatic transmission that gets you smooth power and good reliability. The optional seven-speed transmission gives you more control and a direct connection to the engine that gives you better performance and balance. Motor-driven power steering controls allow you to have a more natural driving experience as you're turning the steering wheel. The vehicle also comes with a smart suspension system that gives you a comfortable and balanced ride on the road.
Safety - Request a Personalized Hyundai Test Drive
When it comes to safety, you will get all of the passive and active security features you would expect for a vehicle of this caliber. The vehicle comes with automatic emergency braking and pedestrian detection to make it less likely that you're in an avoidable accident. You'll also get blind spot detection to make sure there's nobody lurking in your blind spots when you're switching lanes. The Lane departure warning system also let you know when you're drifting out of your lane and helps you correct.
When you come down to our dealership in Oak Lawn Illinois, we will work hard to help you get the options and financing you need to take this vehicle home today. Our dealership wants to be more than just saw your car, we also want to make you a loyal customer. Give us a chance to see how we can help you achieve your goals.
*Informational/opinion based review. Please contact dealer for complete details.