Test Drive 2018 Hyundai Accent Oak Lawn IL
View Inventory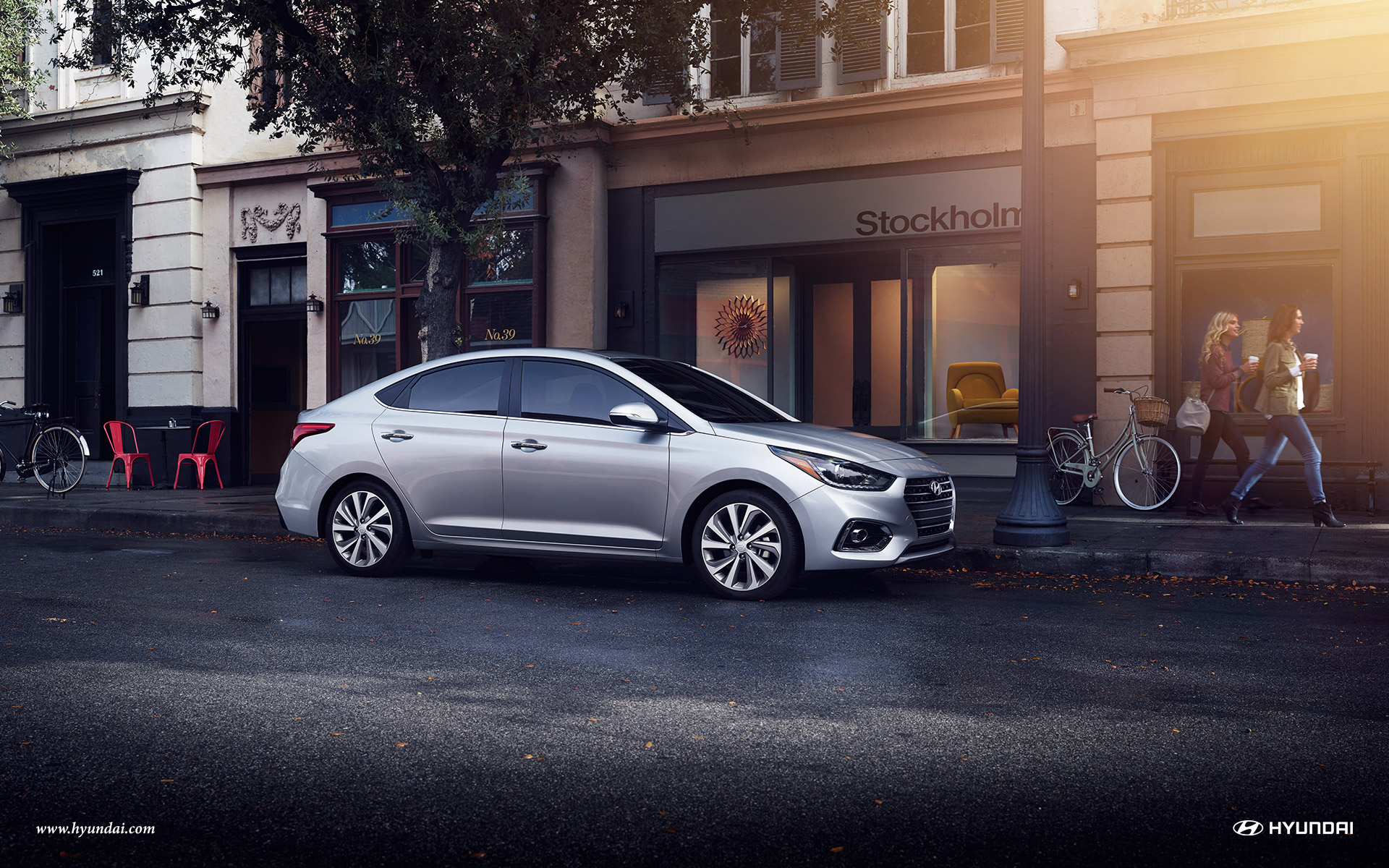 Vehicle Overview
Come to Oak Lawn Happy Hyundai to drive a 2018 Hyundai Accent today. This vehicle offers smart lines, smooth scaling and outstanding reliability. The vehicle is more affordable than you might imagine and it has more 5-door space than both the Fit and the Yaris. It is an outstandingly fuel-efficient vehicle and you'll love the engine that is powerful enough to get you around town and get your work done. This vehicle is truly exceptional.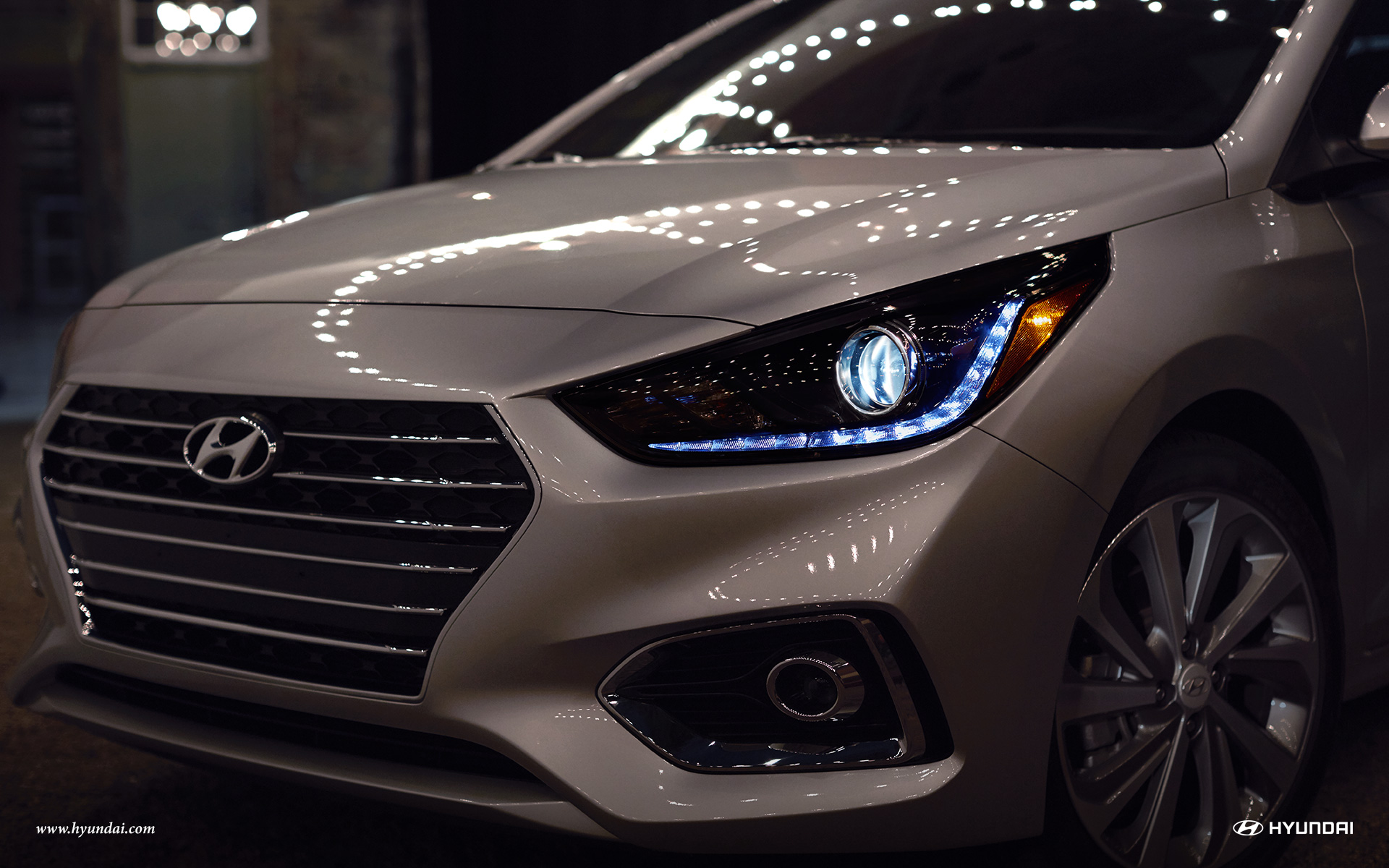 Exterior - Hyundai Accent Dealership Test Drives
Come down and enjoy a bold, fluid design that allows you to take advantage of all their is to offer with this vehicle. This vehicle comes with an exceptional level of exterior features that will have you falling in love with this vehicle. Come down and see the jewel-like projector headlights with LED accents and the 16-inch alloy wheels that are designed to provide you with the perfect driving experience. This vehicle is designed to provide you with one of the best driving experiences possible. Get to know the smart aerodynamic design and 5-door versatility that this vehicle brings to the table. You'll get an amazing rear spoiler and a sporty visual appeal that really makes you feel like you're driving a sports vehicle. This vehicle packs quite a bit into its small form and we think you'll love how well it functions on the road. Explore 2018 models and take home an Accent from our dealership in Oak Lawn Illinois.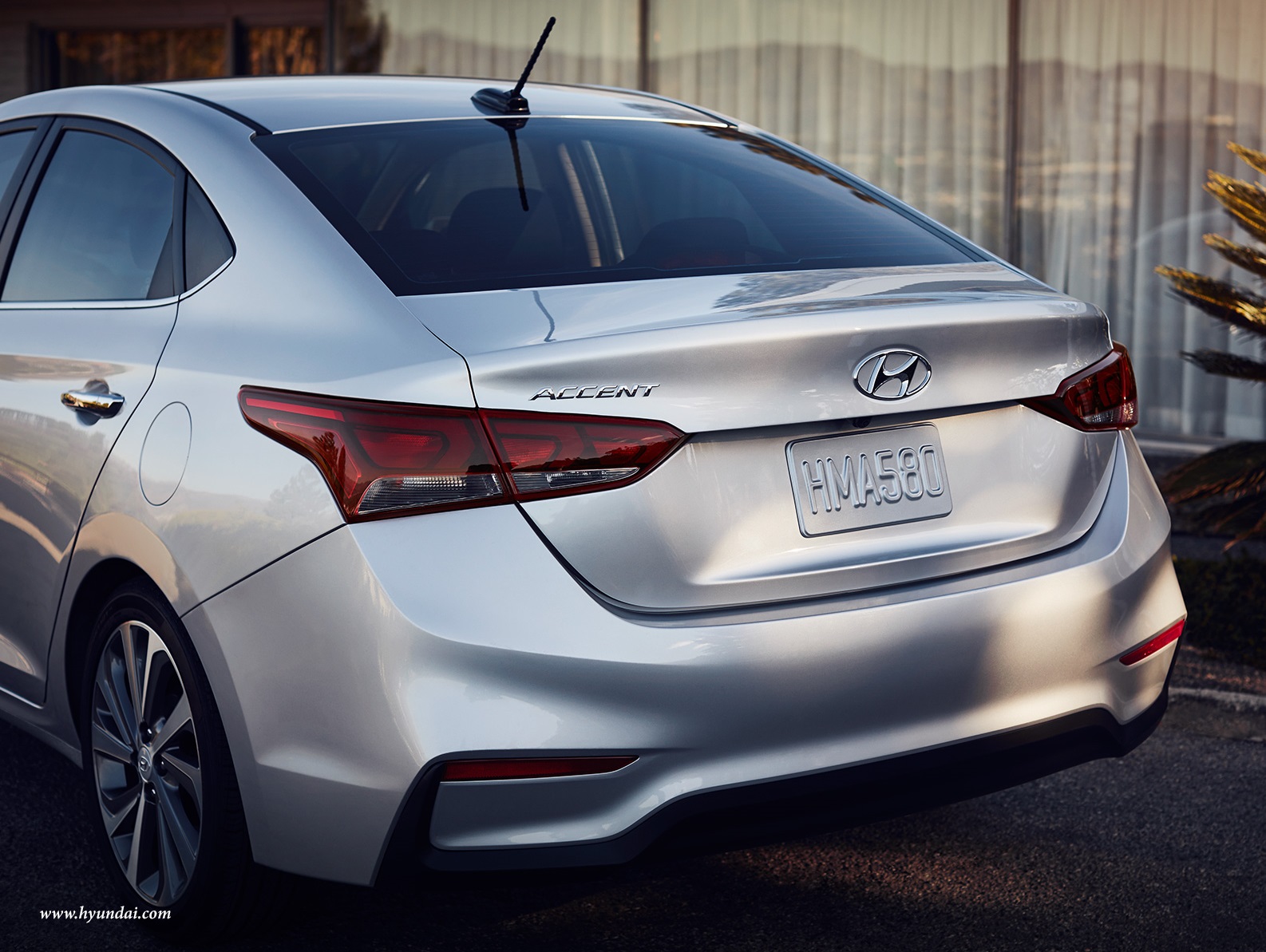 Interior - Schedule Your 2018 Hyundai Accent Test Drive
Explore the new interior of this incredible vehicle. When you explore the many features that come standard, you'll begin to understand why this is such a great vehicle for you. The vehicle comes with power windows and door locks, a driver's window auto-up feature on the higher end modes and a one-touch triple turn signal. The vehicle also comes with sliding sun visors and a handsfree audio system on select trim levels. On the highest level trim, you can get the leather-wrapped steering wheel and shift knob for a bit of added class. The vehicle also comes with exterior temperature displays, metal paint interior accents, and dual vanity mirrors so that you'll always be looking your best. Explore the premium cloth seating or settle into the standard cloth seating while you ride this vehicle around town in comfort and style. Come to Oak Lawn Happy Hyundai to explore our selection of vehicles.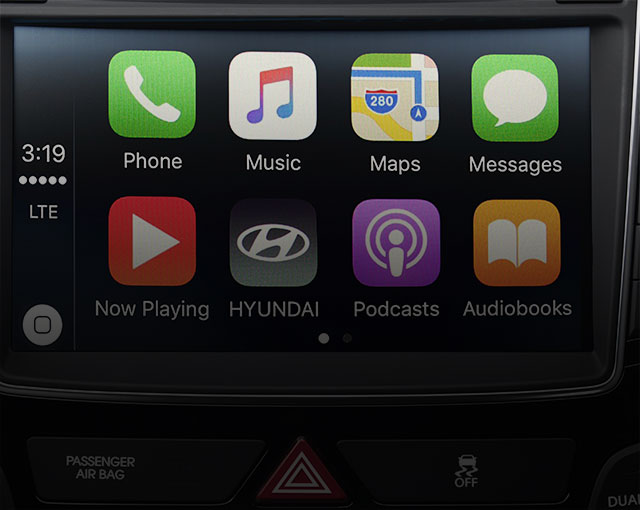 Mechanical/Powertrain - Hyundai Information
Enjoy the consistent power and incredible reliability in a variety of driving situations. This vehicle is designed to give you exceptional control, power and functionality. You'll be able to get an outstanding level of power in all driving situations, and the commanding performance of this vehicle will have you falling in love with its superior handling and functionality. Come down and see how the 1.6-liter engine that provides 137 horsepower and 123 pound-feet of torque will give you plenty of power and control. You'll love how well this vehicle runs and you can expect to take this vehicle on all sorts of trips in comfort. The vehicle also comes with a 6-speed manual or 6-speed automatic transmission so that you can get a more reliable driving experience. Explore 2018 models and take home an Accent from our dealership in Oak Lawn Illinois.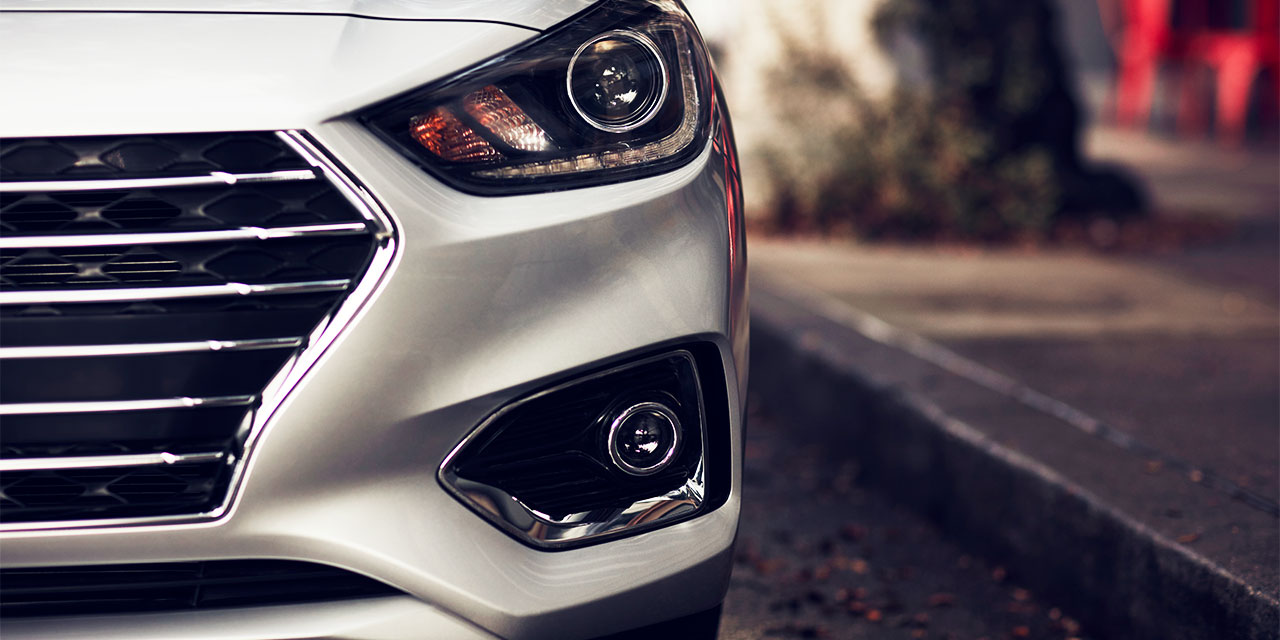 Safety - Request a Personalized Hyundai Test Drive
When it comes to safety, this vehicle is highly sophisticated and designed to give you all the features you need to maintain a high level of safety on the road. The vehicle comes with plenty of features that are designed to help you avoid an accident and stay safe on the road. Start with the six airbags that line the cabin of the vehicle and then move on to the amazing vehicle stability management system that will help you get where you're going with greater ease. The vehicle comes with a comprehensive vehicle stability management system. This system optimizes a function of all the active and safety features of the vehicle. It's all the stability features you could possibly want to be controlled by a single impressive fashion system that allows you to construct driving while the vehicle takes care of your safety issues. The Vehicle also features electronic stability control, traction control systems, electronic brake force distribution and an antilock braking system. The brake assist feature helps you detect emergency situations where you need to employ the brakes quickly.
Give our dealership for chance to show you why we are the number one dealershipAmongst our customers. We want help you get a great deal on your next vehicle. Come down to our dealership so we can help you find the options and amenities you need to be happy. When you trust our dealership. You're getting much more than just a friendly face. We will work with you to a find financing program that works. Come see the difference that our dealership can make and we will work hard to help you get the kind of service and support that you expect from an incredibly well-established dealership. We want you to sell you more than just a car, we want to sell you a driving experience.
*Informational/opinion based review. Please contact dealer for complete details.