Test Drive 2017 Hyundai Ioniq Hybrid Oak Lawn IL
View Inventory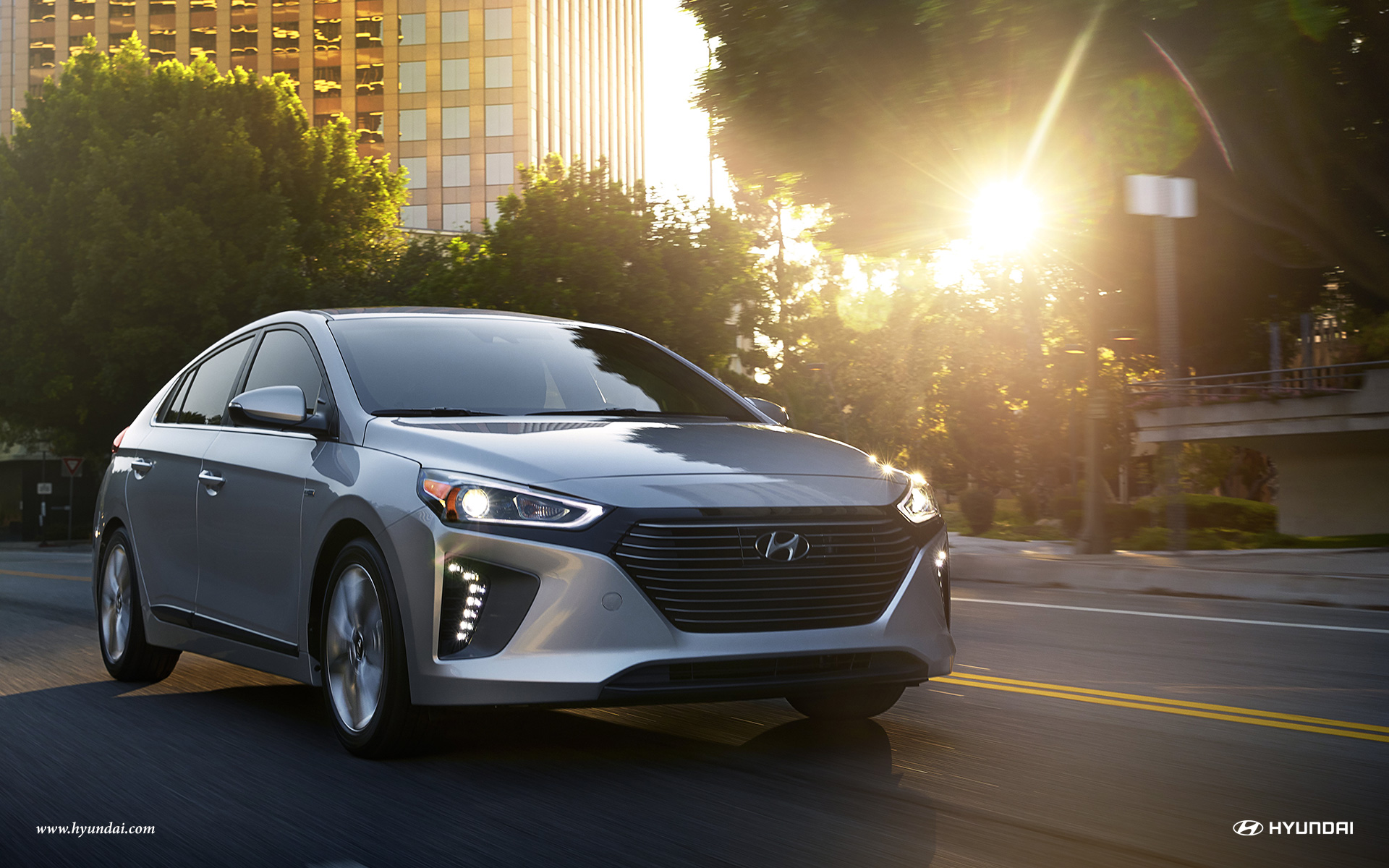 Vehicle Overview
The 2017 Hyundai Ioniq Hybrid offers dramatic lines, and incredible contours that will have you reeling. This vehicle is one of the most fuel-efficient vehicles in America. It will help you get where you're going with less expense and better overall comfort. It comes with a host of technological features that will help you get the most of your music and communications. The smooth lines and aerodynamics styling allow this vehicle to be exceptionally quiet and smooth on the road. The hybrid combines the best of both world so that you get an electric vehicle with the option of also having gas powered performance. Come down and see this vehicle for yourself so that you can get an amazing start to 2018.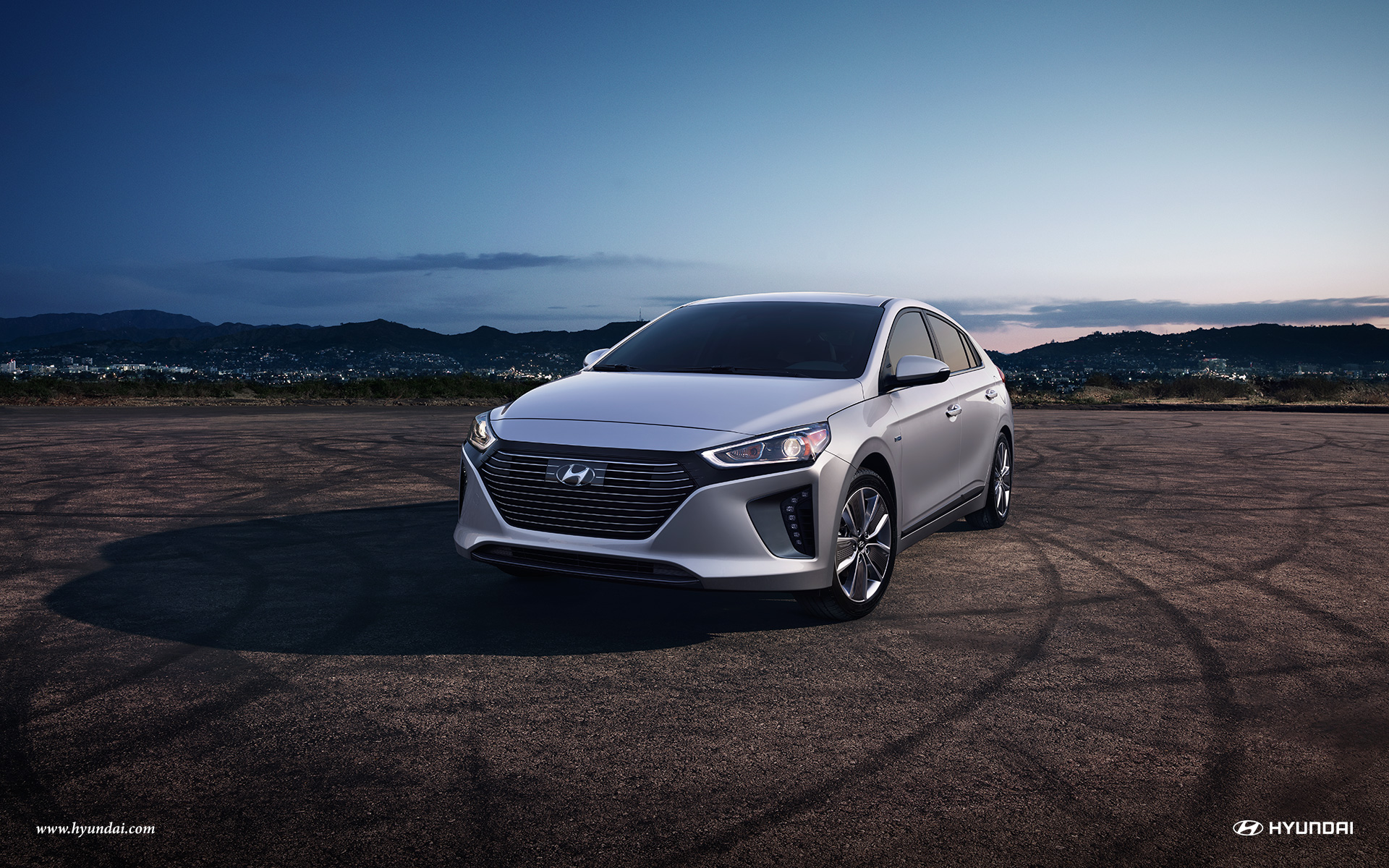 Exterior - Hyundai Ioniq Hybrid Dealership Test Drives
The vehicle has some really incredible exterior features will make it possible for you to get an outstanding look on the road. Active grille shutters come standard and a rear spoiler is included on all of the vehicles. The vehicle also has solar control glass and a front windshield intermittent mist function. LED tail lights are standard on most trim levels, and the vehicle features a doorhandle approach life make it easier to approach her vehicle at night. On the side mirrors, you'll get integrated turn signals that make it clear what your intentions are on the road even to the people that are next to you on the road. Come down and explore the smooth lines and aerodynamic styling that makes this an incredibly versatile and smooth running vehicle. We want you to see this vehicle in person see you can make the best choice for your next vehicle purchase.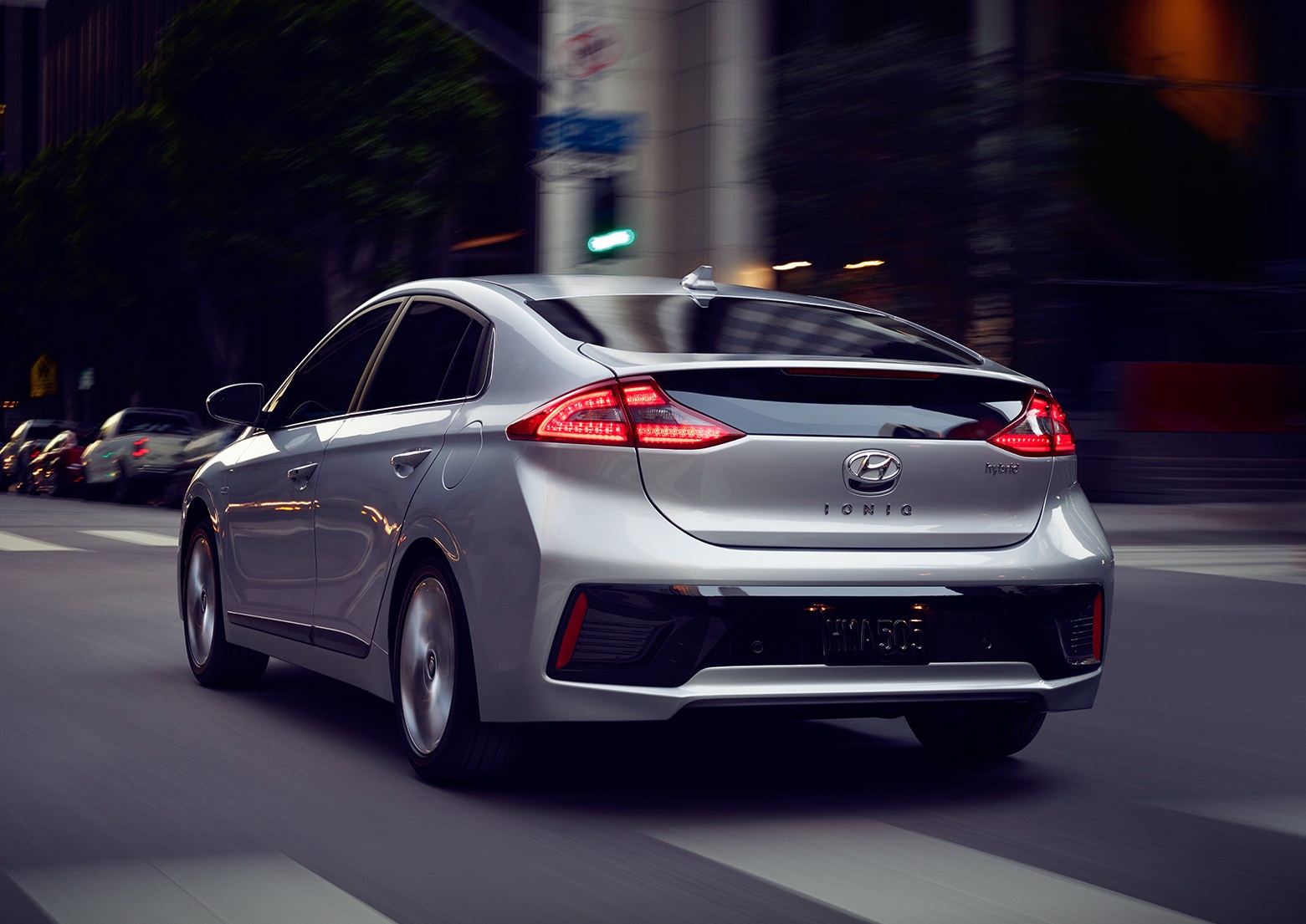 Interior - Schedule Your 2017 Hyundai Ioniq Hybrid Test Drive
There are loads of interior features that make this one of the most delightful vehicles you will ever have the chance to drive. On the limited trim, there is a power tilt and slide sunroof. It also comes with standard air-conditioning but you can also get dual automatic temperature control with auto defogging. The vehicle comes with a rear window defroster and you get power windows with auto up and down features. Choose from premium cloths seating or upgrade to the leather seating services that are available on the Limited model. This vehicle also has the option of heated front seats and integrated memory systems to keep your seat in the exact position that you want.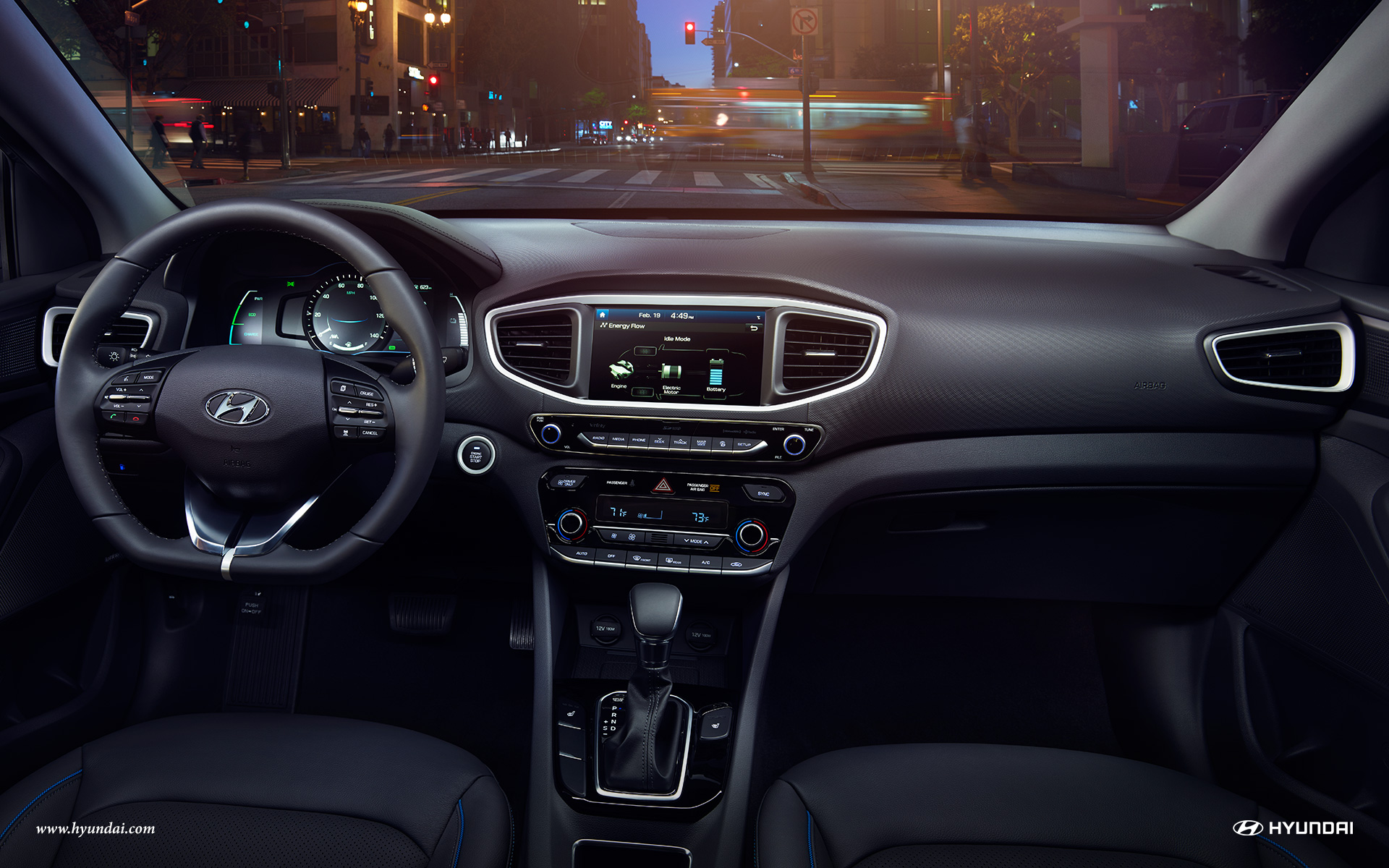 The ignition is illuminated so that you can see it clearly whether it's night or day. You'll also get a tilt and telescopic steering wheel that allows you to adjust it to fit your exact needs. With Bluetooth hands-free technology, you can also stay in touch and listen to your favorite music while keeping your eyes on the road, The 2017 Hyundai Ioniq Hybrid is designed to get you more than you ever thought possible. Visit Oak Lawn Happy Hyundai located in Oak Lawn Illinois.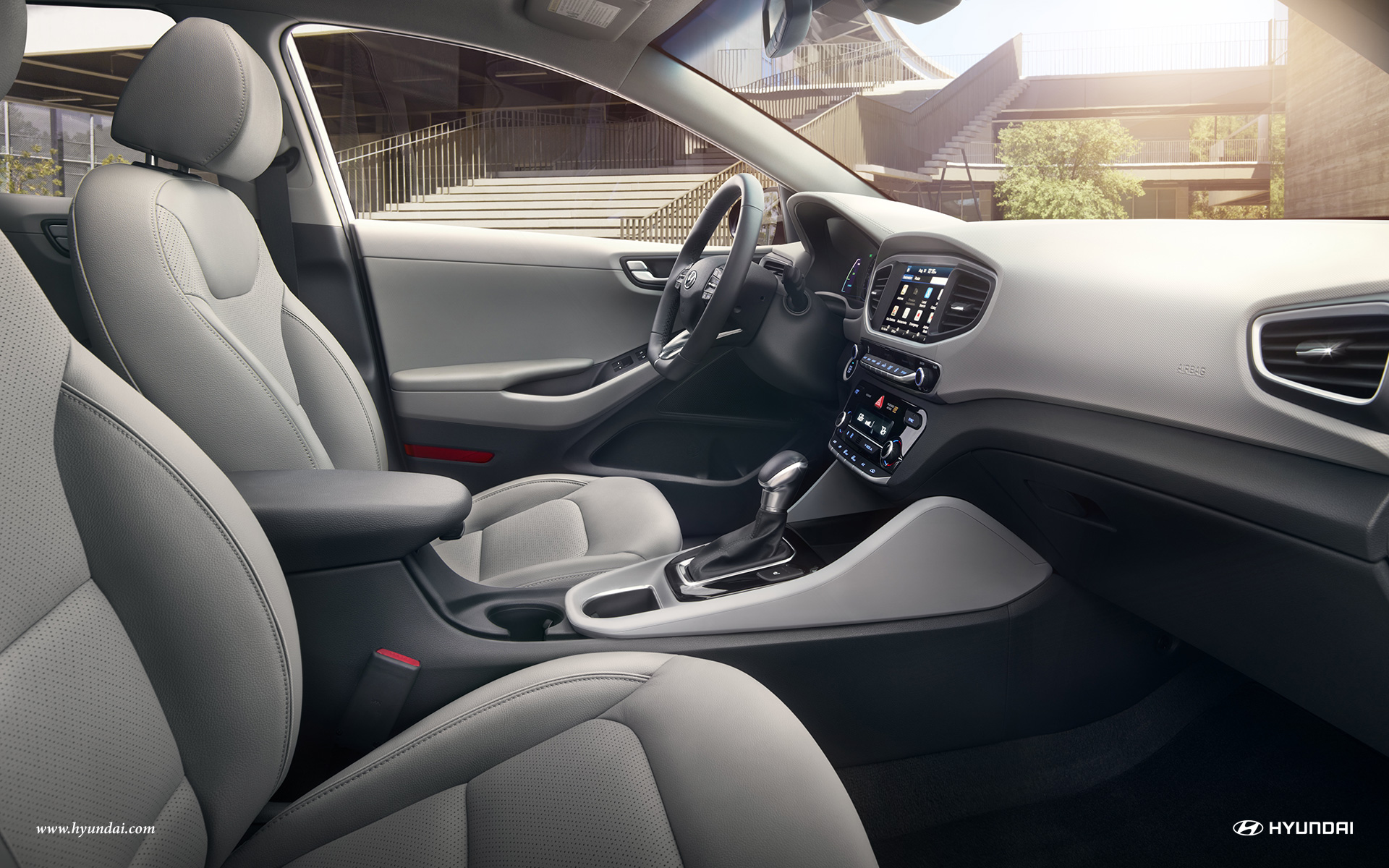 Mechanical/Powertrain - Ioniq Hybrid Information
Visit Oak Lawn Happy Hyundai located in Oak Lawn Illinois. When you come down we can show you how this vehicle's engine works. On the gas-powered side, there is a 1.6-liter engine that offers 104 hp and 109 pound-feet of torque. On the electric side, you get a 32 kWh power output is equivalent to 43 hp. The electric engine is also capable of giving you 125 pound-feet of torque. This vehicle can operate in electric motor up to 75 mph. When you combine the horsepower from both systems you get 139 total horsepower. The vehicle is also designed with a standard unibody construction for ultimate reliability that is made out of high tensile steel. Enjoy better stopping power with four-wheel disc brakes and the 15-inch standard wheel. On the limited model, you can also get a 17-inch alloy wheel. All of these features combined make it an incredible vehicle that will give you plenty of performance on the road.
Safety - Request a Personalized Hyundai Test Drive
Passive and active safety features are really will make this vehicle so reliable and secure. The vehicle comes with options to protect you even when you can no longer control your vehicle. Try the driver's blind spot mirror on the base level model or upgrade to a higher model and get blind spot detection. The vehicle also comes with rear cross traffic alert and lane change assist features. If you need a rearview camera, the good news is that it comes standard on all vehicles. There are some features that are only available on the SEL and Limited models. Automatic emergency braking with pedestrian detection, lane departure warning systems, and smart cruise control are only available on those higher-level models. Come down and we can talk to you about all the safety features and help you select the vehicle that meets your needs.
Visit Oak Lawn Happy Hyundai located in Oak Lawn Illinois to check out the last of our 2017 models. We want to help you get into a highly efficient 2017 vehicle that's good for the environment. This vehicle saves you money on gas and it will make you feel good about your driving. Come down and talk to us about financing options that we can set you up with a great deal on your next vehicle. We want to make you a loyal customer.
*Informational/opinion based review. Please contact dealer for complete details.