New Hyundai Vehicle Dealership
Located in Oak Lawn, Illinois, Oak Lawn Happy Hyundai-which is known as a Hyundai dealership serving Countryside drivers-provides the latest iterations of the South Korean automaker's best-selling vehicles. For sedans, there's the compact Elantra, mid-size Sonata, and full-size Azera to choose from. If you want more interior space while keeping the sedan-like driving dynamics, you can opt for the compact Tucson or mid-size Santa Fe SUV. Or if you want something much smaller and sportier, there's a collection of hatchbacks that include the Accent and Veloster. And for the ultimate fuel saver, the Ioniq makes its debut, and is already making a name for itself as the EPA's most efficient vehicle. No matter what vehicle you are in the market for, Oak Lawn has you covered with a wealth of vehicles and a well-trained and experienced staff to help you get the car of your dreams. And we have Internet specials to make sure you get something that fits your budget. If you are in the surrounding areas-such as Chicago Ridge, Evergreen Park, Crestwood, Blue Island, Orland Park, South Chicagoland, or Palos Hills-contact Oak Lawn Hyundai.
Specials & Quotes
As a Hyundai dealership near Countryside IL, Oak Lawn Hyundai offers a ton of Internet specials that can apply to all types of cars: from compact rides to large SUVs, from new to used. Some models may be discounted to the extent that you can make a cash-only offer. You can choose to finance your purchase with a down payment and a car loan. Or if you would rather "rent" the vehicle for a certain period of time, you can sign a lease agreement, and you can either buy the car at the end of the lease or return it to us. There's also what we refer to as "Manager's Specials," which denote the sales manager's hand-picked selection of inventory set at competitive prices. At our dealership, we strive to accommodate any budget, no matter what your budget is. That way, you never call or walk in with any doubt that you can afford the vehicle that you desire. Plus, we have competitive prices that would save you money compared to any other new and used dealership in the area.
Finance and Auto Loans
As a new and used dealership, we offer a wide range of finance and auto loans to accommodate the wide range of customer needs. In addition to our financing and lease options as previously discussed, we have a finance application at our website to get things started. Fill out the form with information vital to processing your request for financing, such as name, social security number, contact info, type and place of employment, and co-applicant info (if necessary). That way, you won't need to fill out an application when you walk into our showroom; we would already have the information we need. And please don't fret: The information is submitted through HTTPS for secure data transfer; your information will be encrypted before transmission, and will never be sent as clear text. Also, if you have a vehicle to trade in, you can use our Value Your Trade form, which is also at our website. You can put in your make, model, year, and style of the vehicle; the standard and optional features it has; describe its condition and mileage; and get its True Market Value®. At our dealership, we ensure that you'll get a fair quote for your vehicle: whether you want to get cash for it, or apply it towards the purchase of another vehicle.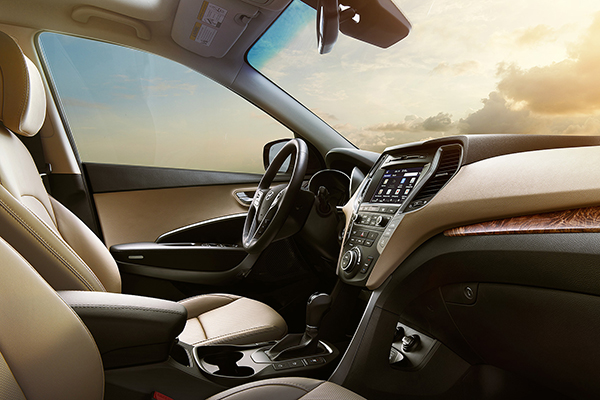 Auto Repair & Service
As a prime Hyundai dealership, we are not just a place for buying cars. We are also a great place to bring your vehicle for service. From tune-ups and oil changes to transmission repair and engine replacements, we have a team of experienced, well-trained, and certified technicians to take care of any issue. We only use original equipment manufacturer (OEM) parts for your car, thus ensuring absolute quality and durability at all times. You can use the Blue Link telematics system on your car to get a monthly health check. And if you determine that it's time for a check-up, you can schedule a service appointment with the same system. Plus, remember that we also have specials at the service center, so you can save yourself more than just a few pennies.
Request Services
For a Hyundai dealership near Countryside IL, contact Oak Lawn Hyundai today. As a Hyundai dealership serving Countryside drivers, we have a sterling reputation for serving Countryside drivers (as well as other customers in Cook County), as evidenced by generally favorable aggregated reviews at online platforms such as Google, Cars.com, DealerRater.com, and SureCritic. All credit is due to being a new and used dealership that listens to customers, figuring out what they want, and delivering on all fronts. It has taken years to earn that reputation, as we have worked with new and repeat customers time and time again. Call or contact us online for our aforementioned services.
To get updates on our inventory and current Internet specials, contact Oak Lawn Hyundai today.