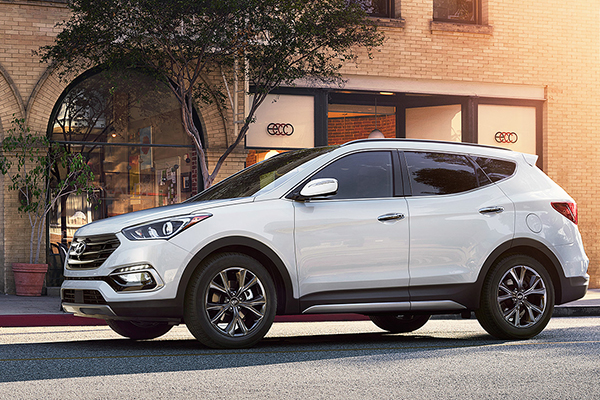 Great Hyundai Dealership Serving Joilet, IL
Finding a great new car is important when you rely heavily on your vehicle. If you use the car to get back and forth to work, school and other daily activities, you need a brand new vehicle that is going to get you to where you need to go. For individuals living in or around Joilet, IL, it's crucial that you have a car you can depend on, and it's easy to find the perfect model when you are comparing prices and promotions.
New Vehicle Dealership
Purchasing a brand new Hyundai is a wonderful opportunity to have a car you can drive and trust knowing that it is going to last for years. Some of the most well-known models by this manufacturer are the Elantra, Sonata, Tucson and the Ioniq Hybrid. Whether you're looking for a larger crossover perfect for the whole family or a smaller sedan, Hyundai has you covered in what they're able to offer to you. New and used car specials make it effortless to afford the specific vehicle that you'd like to buy.
This particular manufacturer has been around for decades and is one of the most trusted vehicles on the road. Because of their ever-changing model specs, it's effortless to find a vehicle that you're sure to love and that is going to be a safe addition to your family's life. Because there is a vehicle available for every sized family and need, it's easy to shop for a car even on a tight budget.
Specials and Quotes
We offer competitive new and used car specials to make owning your new vehicle effortless and affordable. We will work with you to ensure that you get an amazing deal on a car that's perfect for your every need. This makes the car shopping experience much more enjoyable because you know you're getting a great price on a vehicle that you're going to absolutely love. Our car care specialists can assist you in finding a model that fits within your budgeting needs.
Saving money on a brand new vehicle is key when getting a vehicle you'll be able to afford long-term. Instead of paying full price for your new car, our dealership can get you great sales and promotions on the make and model of your choosing.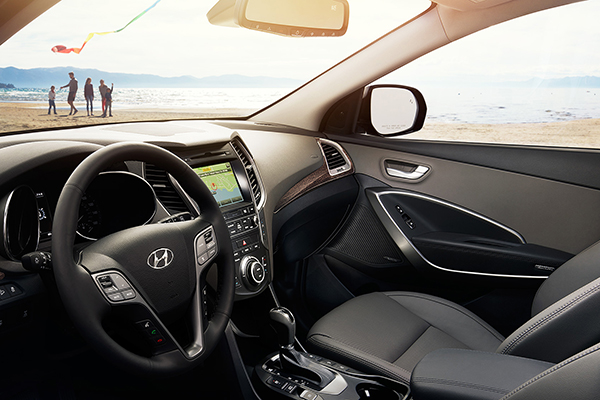 Finance and Auto Loans
Because purchasing a brand new vehicle from a Hyundai Dealership serving Joilet IL can be pricey for the most budget-savvy individual, loans and financing options are available. Upon approval, you'll be able to get a reasonable loan for your new model and drive it off of the lot within the same day. This is great for drivers who need a new car quickly without having to dawdle and wait to be approved for a low-rate loan. Whether you have good or bad credit, we will do everything within our power to get you special financing so that you can be in your new car in no time.
Getting financing yourself can be a real chore, so let our helpful sales staff get you the loan that you need to drive away in a new car within a matter of just a few hours. No matter what type of credit you're working with, we can assist you in finding an affordable auto loan that is going to be an easy addition to your monthly budget.
Hyundai Auto Repair and Service
Our Hyundai Dealership serving Joilet IL works with clients of all needs, and we provide auto repair and service work to those who require it. From brake checks to transmission repair and service, our talented team of specialists can aid you in getting your vehicle back to original running condition. Auto repair is better done by our Hyundai Dealership serving Joilet IL so that you know you're working with professionals who specialize with this manufacturer.
You can contact our dealership to schedule a maintenance check and repair, ensuring that your vehicle is back to running order in no time. Instead of going to a local mechanic shop that may not be specialized in your make and model of car, our repair experts are there to help.
Request Hyundai Services
We are a trustworthy and reliable dealership serving Joilet drivers, enabling them to drive away in a brand new car that they're going to love for years to come. For those living near Joilet IL, you can just stop on in and take a look at our wide assortment of inventory. Our sales representatives will be more than happy to walk you around the lot to ensure that you find a car that fits your needs perfectly. By serving Joilet drivers, we are able to customize our services to the needs of those within the area. Even if you do not live in the area and are just near Joilet IL, we're here to help.
Contact Dealership
If you're interested in taking a tour of our dealership, you can contact Oak Lawn Hyundai to find out more about our new and used car specials. When you contact Oak Lawn Hyundai, you'll talk to a representative who will be more than happy to help you find a vehicle that's going to fit your family well. Our inventory is continually changing, which is why we advise car shoppers to contact Oak Lawn Hyundai to find out more about our revolving lot specials. Our dealership is proud in serving Joilet drivers who live in or near Joilet IL.