Calumet City Area Hyundai Dealer
Oak Lawn Hyundai offers a large inventory of Hyundai cars and SUVs, plus great service before and after the sale, regular specials, and a selection of used cars. We live up to that commitment by offering online tools that make shopping, financing, maintenance, and repair work as easy as possible. Come to a Calumet City Area Hyundai Dealer for great prices and financing terms on new cars and SUVs. We offer new and used car sales and services.
Hyundai New Vehicle Dealership:
Come to a Calumet City Area Hyundai Dealer to take a closer look at the full line of great Hyundai cars and SUVs. Whether you want a budget-friendly subcompact or a luxurious sedan, we have cars in a variety of colors and with different equipment to choose from. Come to use for new and used car sales. Check our site for internet savings.
Shopping and buying at a dealership serving makes perfect sense. We offer great customer service. Part of the commitment to customer service is reflected in the multiple ways you can find a car. Come in and talk to one of our sales people. Browse our inventory online. If you know just want you want, search by model and color. We take pride in serving Calumet City drivers with a great selection of used cars too. You can schedule services online as well.
Hyundai Dealer Specials and Quotes:
Our dealership is serving Calumet City by offering great specials and deals. Check our Web site now to see how you can save money on your car, parts, or services. We have new and used car sales running periodically. Maybe you would rather lease than buy? Don't forget to check for any lease deals that might be available. We invite you to contact Oak Lawn Hyundai today to learn more. Be sure to check for internet savings before you buy.
If you are a new college graduate or a veteran, there might be a special deal available. Check our site for special deals and discounts before you buy parts or maintenance services, or a new vehicle. Whether you want to buy a new or used car, we have financing options available.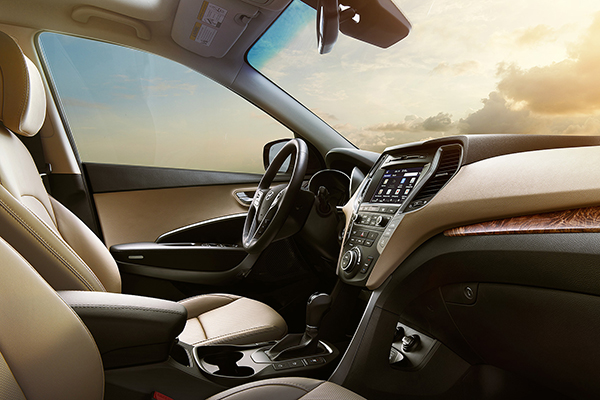 Finance and Auto Loans:
At our dealership we do our best to ensure that each customer has a great shopping and buying experience. As part of that commitment, our friendly finance staff helps customers get good terms and rates on their new car purchase.
We enjoy serving Calumet City with financing, even for those with less-than-perfect credit. You don't even have to visit the dealership to see what kind of financing you can get. Enter your information in our secure Web form and get a financing decision in seconds. Before or after you apply for credit online, you might also want to use our online payment calculator to find out how much owning your dream car will cost.
Interested in trading in your current vehicle? Bring it in for an appraisal or get an estimate online. Enter a few details about your car and get an estimated trade-in value in seconds.
Our dealership does whatever it can to make sure each customer is satisfied with the financing process. We have helped customers all around the region to finance the vehicle they really want. Our parts and service departments are ready to help you keep your new or used car in top shape. We are proud of serving Calumet City drivers with great maintenance and repair services.
Auto Repair & Service:
We want every customer's ownership experience to be as easy as possible so we are proudly serving Calumet City with professional auto repair and service. The factory helps out by offering incredible warranty coverage on all new vehicles. You may also be able to get a warranty with your used vehicle too. Talk to our sales people to learn more about warranties. Check our Web site for internet savings on parts and services.
If you need service or repair work, our factory-trained technicians know how to diagnose and repair the problem. Of course our technicians are thoroughly trained in doing preventive maintenance. Time for an oil change or a tire rotation? Brakes beginning to squeal? Schedule a service appointment online or call. You can wait in our comfortable customer lounge while we take care of your car.
Prefer to take care of your own car? You can order parts online. You can also come into our dealership and buy in-stock parts. We always have a huge collection of mechanical parts, body parts, and interior pieces in stock.
Our auto repair services are all performed by licensed and experienced technicians. Our technicians take care of major tune ups, batteries, brakes, air conditioner repair, and routine preventive maintenance. You can even make an appointment online. Please contact Oak Lawn Hyundai today for scheduled maintenance on your vehicle. Count on this Calumet City Area Hyundai Dealer.
Request Services:
We are proud of being a Hyundai Dealer serving Calumet City drivers. If you need service, call to request service from this established Hyundai Dealer or book service online. We can get parts for you, if you would rather do your own work. Just call or submit an order online. You can also feel free to contact Oak Lawn Hyundai to arrange a test drive.
*informational use. Contact dealer for current details.